£30m project opposite station contains hotel and offices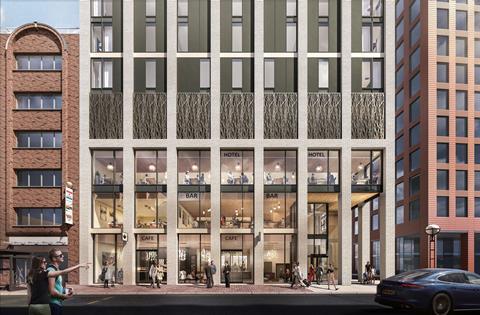 Broadway Malyan has submitted plans for a 22-storey tower opposite Reading railway station.
The £30m mixed-use project on a busy thoroughfare will contain a 135-room hotel beneath five storeys of office space. The ground floor will be retail and the next two floors will contain a bar and restaurant.
Broadway Malyan director David Anderson said: "This development will sit at a key pedestrian gateway into Reading so it is important that the building fully interacts with the street scene.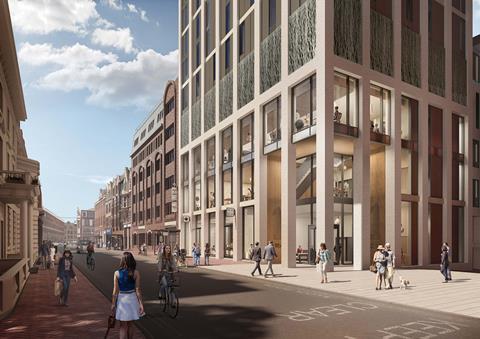 "The building's entrance itself is set back within a double-height colonnade to extend the public realm from the footpath while the proposed clear views into and out of the hotel and retail facilities between ground and second floors will create a multi-level interactive frontage that will bring an exciting new element to Station Road."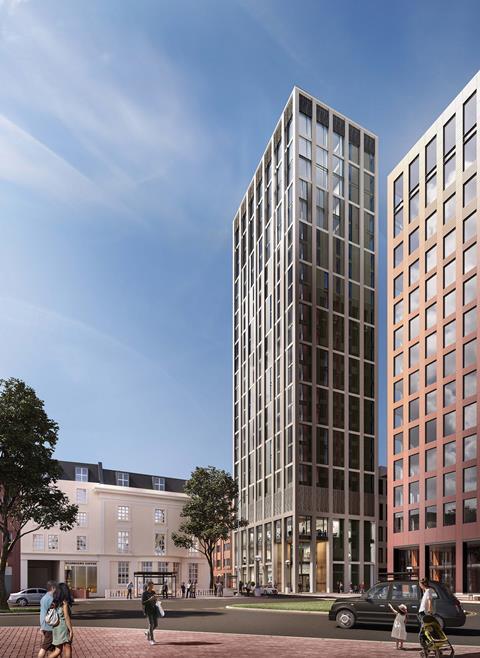 The client is Station Road Dev Co Ltd, a company controlled by global hotel investors Frank Truman with Breithorn Developments and Legacy Hotels & Resorts.
Development director Michael Tomkins said: "The redevelopment of 29-35 Station Road provides an excellent opportunity to deliver a building of the highest quality opposite the entrance to Reading railway station which will complement both Thames Tower and the neighbouring Station Hill development."