First image of the Garden of Privatised Delights is revealed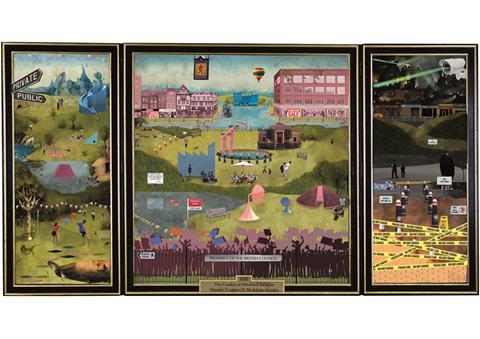 The British Council has relaunched this year's British Pavilion exhibition for the Venice Architecture Biennale – 10 months after the event was postponed twice due to the covid-19 pandemic.
It will now take place from 22 May to 21 November 2021.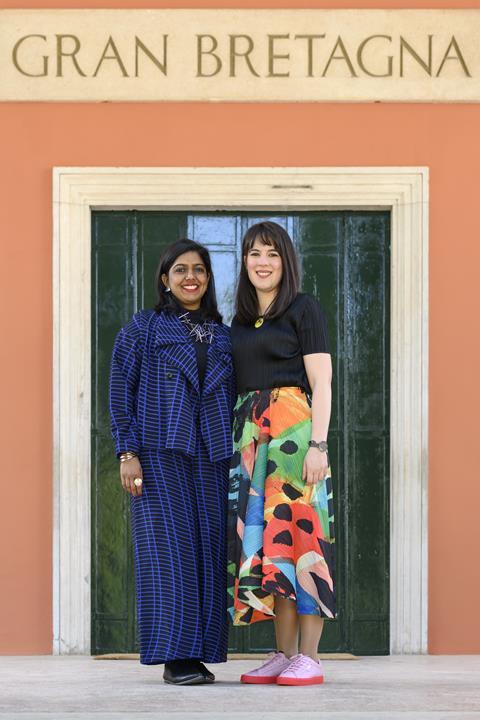 Manijeh Verghese and Madeleine Kessler were announced as the winners of the plum job in April 2019 with their proposal, The Garden of Privatised Delights.
It will feature a series of six immersive spaces, each offering an interactive experience of architecture, rather than the models and drawings of traditional architecture exhibitions.
Kessler and Verghese, who formed Unscene Architecture to compete for the biennale job, named five other practices who will work with them on the spaces just the day before the decision was taken to postpone the whole thing.
These include vPPR, which they beat to the job of curating the pavilion.
VPPR's space will be called Play With(out) Grounds and will question whether we can design new spaces in the city for teenagers to occupy on their own terms.
The other teams and spaces are:
The Decorators, a multi-disciplinary design collective founded by Suzanne O'Connell, Xavi Llarch Font, Carolina Caicedo and Mariana Pestana who have backgrounds in landscape architecture, interior architecture and psychology. The practice's space will be called Publicani and will ask whether the pub could be more than a place for drinking and become a versatile centre for civic action.
Studio Polpo, a Sheffield-based social enterprise architecture practice, is working on High Street of Exchanges: Could the high street go beyond commercial interests to become a place of diverse social exchange?
Public Works, a not-for-profit critical design practice occupying the terrain between architecture, art and performance, is working on Ministry of Common Land: Could we use citizens' assemblies to develop new strategies for land ownership and use?
Built Works is working on the Ministry of Collective Data: Could we rethink facial recognition technology and free our collective data for public benefit?
Kessler and Verghese said the subject of "public spaces" – who owns them, who uses them and how – has also become more pertinent because of the pandemic.
Kessler said: "The global pandemic has highlighted the importance of accessible public spaces and made the need to address issues of inequality even more critical.
"The Garden of Privatised Delights proposes proactive ways in which we can work together towards a more equitable society, including widening consultation on and inclusivity in design, to ensure public spaces are truly accessible to all."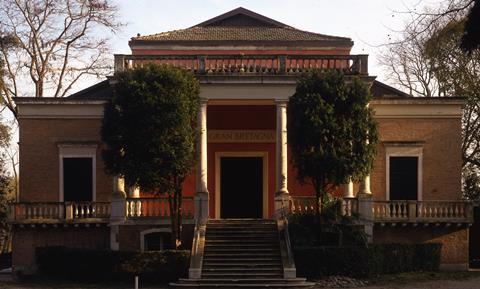 The 17th Venice Biennale is being curated by Hashim Sarkis under the title How Will We Live Together? with participants from 60 countries.
The British Council has commissioned the British Pavilion exhibition at the architecture biennale since 1980 and at the art biennale for more than 80 years. A panel of architecture and design specialists from across the UK commissioned Kessler and Verghese from a shortlist of nine proposals submitted to the British Council via an open-call process in 2019.