Sadie Morgan will be joined by panel of nine including a fellow Architectural Leader finalist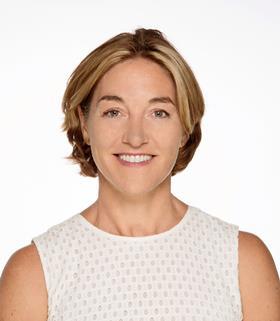 Sadie Morgan has named the members of the National Infrastructure Commission's 10-strong design panel which she will chair.
The group is tasked with making infrastructure projects more beautiful and will draw on expertise from across the design sector. It includes architects, engineers and other consultants.
Sadie Morgan, BD's inaugural Female Architectural Leader of the year, is founding partner of Stirling Prize-winners dRMM.
The members of the National Infrastructure Commission's Design Group are:
Professor Sadie Morgan (Chair) – Architectural Designer – National Infrastructure Commissioner and Founding Partner of dRMM Architects
Isabel Dedring – Lawyer and Management Consultant – Global Transport Leader at Arup
Anthony Dewar – Civil Engineer – Professional Head, Buildings and Architecture at Network Rail
Clare Donnelly – Architect – Director at Fereday Pollard Architects
Andrew Grant – Landscape Architect – Founder and Director of Grant Associates
Professor Hanif Kara – Structural Engineer – Co-founder and Design Director of AKT II
Madeleine Kessler – Architect – Haptic Architects
Lucy Musgrave – Urban Designer – Founding Director of Publica
Judith Sykes – Civil Engineer – Director at Expedition Engineering
Louise Wyman – Chartered Surveyor and Landscape Architect – Design Lead for the West Midlands Combined Authority
Morgan said it was a "pivotal moment" for the future of UK infrastructure as it will be the first there is a team tasked with ensuring design is considered from outset to delivery on every major project.
Morgan said: "Too often, and at great social cost, design is an afterthought – a tick box exercise tacked onto a project at the 11th hour," Morgan said.
"Our individual experience of the built environment speaks to our national identity; it says a great deal about who we are and what we are good at."
"That's why all nationally significant projects should have a board level design champion and use a design panel to maximise the benefits the infrastructure will bring."
Five of the team will be working for the commission for the first time, while another three previously worked on an expert panel that informed the NIC's National Infrastructure Assessment.
The final member is a representative from the commission's Young Professionals Panel, Madeleine Kessler, who was also a contender for the architectural leader trophy lifted by Morgan at BD's Architect of the Year Awards last week. Kessler was recently selected to curate the British Pavilion at next year's Venice Biennale, with writer and educator Manijeh Verghese (pictured below).
Backing the panel, David Adjaye said: "Distinction of place is fundamental. It gives the character that allows people to feel truly enthused and engaged with their environment.
"This is a crucial debate of the 21st century – the growth of urbanisation. With city living taking over the way in which we inhabit the planet, the approach to define, understand and create places of meaning is a major contribution we can provide for the next generation.
"To provide valid, cohesive and conscious infrastructure for the future you need to widen the group of invested experts and work with a multi-faceted approach, so we can do more than just what is needed."