Practice paid 45% of its bills outside of agreed terms
The number of invoices paid outside agreed terms has risen by half at the UK's biggest architect, the latest government figures on payment practices reveal.
BDP, which has recently published its payment data for the first six months of the year, had previously reported paying 30% of its invoices outside of agreed terms. But the figure rose to 45% for the six months to June.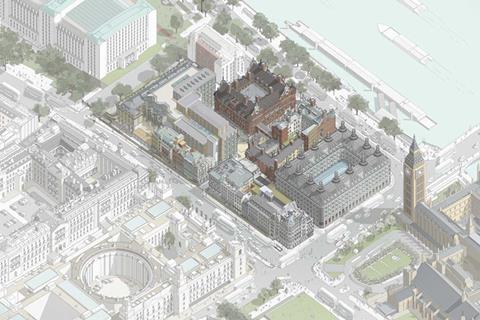 The data also shows the practice, which announced up to 70 redundancies in June, took an average of 32 days to pay its bills in the first half of 2020 – one day more than in the six months to December 2019. It pays 92% of its invoices within 60 days.
In its report commentary the practice said: "BDP's business systems are designed to pay suppliers by their due date. If there is a dispute relating to the non-payment of supplier invoices it should be raised with the purchase ledger clerk in the relevant BDP studio who will investigate and resolve the dispute as soon as possible.
"If the dispute relates to the non-authorisation of supplier invoices it should be raised with the relevant BDP project director or contact that requested the supply and again this will be resolved as soon as possible."
BDP, which is currently working on Parliament's Northern Estate programme (pictured), said its shortest standard payment period was seven days and that its longest was 60 days. Only one supplier is on 60 day payment terms.
Under government legislation, firms with more than 250 employees and an annual turnover of more than £36m are now required to publish their payment records every six months.
According to the WA100, BDP is the UK's biggest practice by number of architects employed.