Practice focusing on UK market as accounts reveal pandemic woes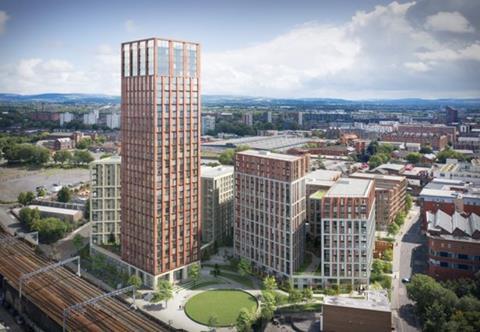 AHR Architects made no income outside of Europe last year and sold off its final overseas office as it further detached itself from international markets.
The firm's latest accounts reveal that just £63,000 of the firm's £17.2m turnover for the year to 31 December 2021 originated from outside the UK, compared to £344,000 in 2020 and £752,000 in 2019.
Europe was the only overseas market to bring in revenue, with the London-based practice making no income at all in either its Middle East or "rest of the world" markets.
In 2020, the latter two regions raked in £65,000 and £13,000 respectively, which itself was significantly down on the £331,000 and £36,000 they generated in 2019.
AHR disposed of its Polish subsidiary, its last international office, last year because of the "geopolitical situation in Eastern Europe exacerbating the ongoing economic challenges".
The firm has been gradually selling off its bases outside the UK since its separation from Aedas in 2014, with an AHR spokesperson telling Building Design that an interantional presence "does not align with our core strategy".
The spokersperson added: "AHR's commitment to the UK continues to bear fruit and despite a continuing uncertain macro-environment, we have delivered high quality design and services through investment in our people and regional structure, we have also gained efficiencies and improved profitability."
It firm said in a business review attached to the accounts that its pipeline of work "remains short-term" but it is "managing our business accordingly and [is] on track to deliver a positive performance in 2022".
Total turnover for AHR's architecture division was 15% up on the £14.9m brought in during the covid-stricken year of 2020 but below the £17.5m earned during 2019 or the £17.8m earned in 2018.
Managing director Anthony Langan said: "The 2021 financial year continued to be heavily impacted by further lockdowns, however, as businesses have adapted to a new way of working much of the uncertainty lessened significantly."
He added that he remains confident and enthusiastic despite anticipating "another challenging 12 months ahead".
Profit before tax was consistent at just under £1.5m for both 2020 and 2021, which AHR said was due to staff taking a temporary pay reduction in 2020 and money received through the furlough scheme.
The firm was formerly merged with Hong Kong-based practice Aedas, which announced last week it was closing its London operations following a "severe contraction" in UK leisure and entertainment work.
AHR's design for the Bristol School of Engineering in Bristol was one of six schemes to win a RIBA South West Award this year, with the practice's Hira Silverthorne-Teirney winning South West Project Architect of the Year for her work on the scheme.