Shed KM and How Planning join Paris architect AWP on job
Shed KM and How Planning have been appointed by Liverpool city council to shape a new "creativity district" in the city.
The pair will establish a planning framework and development principles for the Ten Streets area in the city's north docks.
The spatial regeneration framework will lay out plans for the district, which has been earmarked to house a major cultural venue and house the athletes village if Liverpool's bid to host the 2022 Commonwealth Games is successful.
The framework is due to go out for public consultation later this summer and is set for completion by the end of the year. It will then be adopted as a supplementary planning document by the council.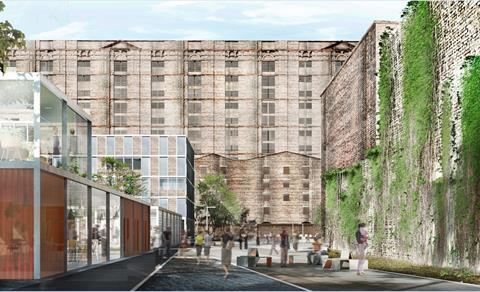 Parisian architectural practice AWP has already been hired for the Ten Streets scheme, working with Harcourt Developments, the city's development partner for the project.
The Ten Streets area comprises 50 ha of former dockland between the northern edge of the city centre and the Tobacco warehouse at Stanley Dock. It sits in the poorest ward in the UK, Kirkdale, but has the potential for up to one million sq ft of development, according to Liverpool council.
Ten Streets is also next door to Peel's £5.5bn Liverpool Waters scheme, which has been masterplanned by Chapman Taylor, and is less than a mile from Bramley Moore Dock, the proposed new home for Everton Football Club, which is expected to submit a planning application for the site early next year.