Ben Derbyshire has seen King Charles' passion for housing design and planning up close. Here he lists the areas on which the new monarch is likely to provide private advice to prime ministers
During his long wait for accession, the Prince of Wales developed a reputation for his 'black spider memos' by means of which he allegedly sought to influence outcomes in spheres outside the royal prerogative.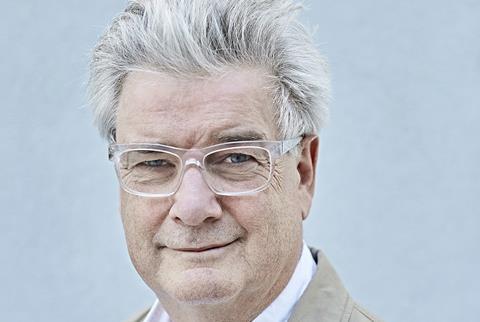 One of these was the world of planning, architecture, urbanism and of course housing. Back-channelling in this way was not the only means of influence open to him. His charities have been active in research, discourse and publication of ideas close to his heart.
As a past president of the RIBA I have reason to appreciate the resentment amongst some in the profession arising from his interest in architecture - not least from his outspoken 'Carbuncle Speech' at the 1984 celebration of the Institute's 150thanniversary. But I also have reason to know that the King has a significant understanding of the issues. The extent to which his understanding will be conveyed to Liz Truss and her successors in the course of their weekly audience remains to be seen.
How do I know? As the Prince of Wales, he appeared on the Front Cover of the 1987 Penguin, Community Architecture pictured with John Thompson, founder of the practice that I now chair, at our seminal project Lea View House, co-designed with its residents by a team from our on-site studio. After that, we were appointed to undertake a similar exercise on a Duchy property, Newquay House, where he insisted on co-design and took a keen personal interest. Building on this connection, the prince came to open our projects; Mothers Square in Hackney and Sandringham Buildings in Charing Cross Road.
Even a cursory examination of the research output from The Princes Foundation and built output of the Duchy of Cornwall reveals a man with a long and personal commitment to housing and placemaking.
I joined the board of the Princes Trust and worked on the Faith in Estates project supervised by Anne Power, exploring opportunities for tenant management of housing estates in Lewisham and Kirklees.
I travelled with him to Brazil to investigate life in the favelas and to Paris and Edinburgh as part of his Urban Villages research. Quite apart from my personal involvement, even a cursory examination of the research output from The Princes Foundation and built output of the Duchy of Cornwall reveals a man with a long and personal commitment to housing and placemaking.
It's quite apparent that successive prime minsters have worried about the state of planning and home building. Theresa May said the system was broken, Boris Johnson launched a 'once-in-a-lifetime' reform, Liz Truss frets about 'Stalinist' housing targets. Briefing from civil servants and special advisers aside, what advice might King Charles have to offer?
Here are a few pointers I'm willing to bet on:
1.Give the people a say. There is no doubting the King's belief that public engagement, co-design, community architecture, whatever you care to call it, generates buy-in from local communities, improved design and a sense of ownership that helps sustain community pride and care for the environment. The King has said that empowering people in this way can turn opposition to support for new development.
2. Go harder and faster towards net zero carbon. The King has repeatedly expressed his concern about slow progress in mitigating and adapting to the climate crisis. Aside from the bizarre experience of a full English breakfast on the royal yacht moored in Belem, the main message of our trip to South America in 1991 was about preserving embodied carbon. There have been many similar missions since.
3. Stewardship. The duchy of Cornwall has effectively promoted the virtue of long-term patient investment in creating sustainable places. Poundbury, for all its quirky adherence to traditional architecture, is a working demonstration of the way value accrues to landowners who take pride in place rather than developing land and trading it on.
4. Mixed use walkable neighbourhoods My copies of 'A Vision of Britain' (1987) and 'Urban Villages' (1991) both with forewords by the Prince and both very much inspired by him attest to his enthusiasm for mid-rise dense urbanism where walking or cycling is the predominant means of access to leisure, education, health or to work.
5. Mixed tenure Rod Hackney, Community Architect and RIBA president in 1988 got himself into big trouble following a private conversation with the Prince on the royal train in which he reported the heir as saying he was concerned about acceding to a divided nation. Despite his privileged existence, its clear from his work that the King abhors ghettoes either of the rich or the poor and enjoys the diversity and success of mixed neighbourhoods.
6. Biophilia The Prince of Wales was teased, not to say pilloried for his tree-hugging attributes, evident long before the term Biodiversity Net Gain became common currency, let alone the basis on which planning decisions are made. He may have expressed this tendency in a fairly inchoate spiritual way, but there is plenty of scientific support now for nature's beneficial effect on urban microclimate and mental health.
7. Renovation. Growing up surrounded by heritage, it's no surprise that members of the Royal Family are imbued with that sense of collective memory that society obtains from ancient structures. Heritage preservation can be a powerful force for community cohesion and the Prince of Wales has supported many campaigns to rescue loved buildings at the heart of community life.
8. Beauty. Perhaps the trickiest of all the prince's enthusiasms to endorse on account of his particular devotion to classical and vernacular styles. But I reckon those black spider memos getting through to government played their part in design quality finding a place in the NPPG. Fortunately, British governments are no more able to insist on styles we use to clothe our buildings than to direct citizens in what style of clothes they should wear.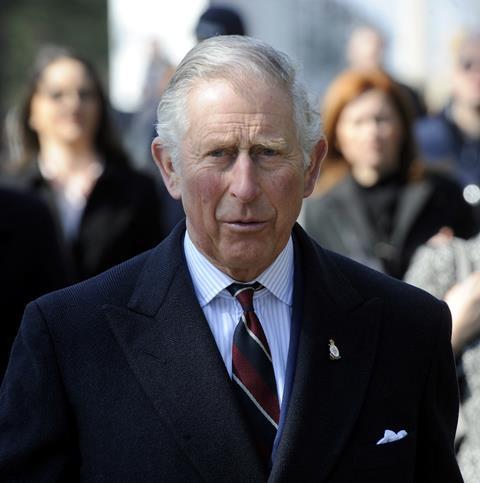 No doubt King Charles will stick to his promise to observe the protocols of office.
Like the Queen, I think he'll rise to the occasion on matters that impact the very existence of the nation – and the climate crisis is one of those.
But I'm banking on beneficial mentoring of prime ministers in camera on matters where the King's own private passions have led him to a profound understanding of sustainable development.
Postscript
Ben Derbyshire is chair at HTA Design and former president of RIBA