Work on two new crossings due to finish by 2021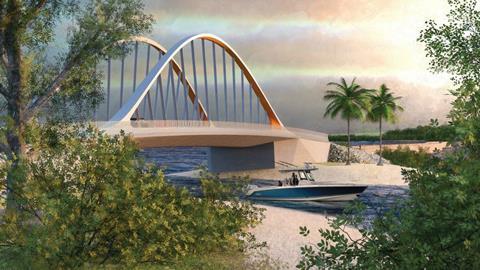 Ramboll and Knight Architects have won outline approval for two bridges in Bermuda which will connect the airport with surrounding islands.
The bridges will replace existing crossings to Bermudian capital Hamilton and the territory's largest town of St George's.
One bridge will be a 53m fixed twin arch bridge, while the other will be a bascule bridge able to provide a 22m channel for shipping access to the harbour of St George's.
Both designs deploy curves to minimise water collection and ensure their longevity.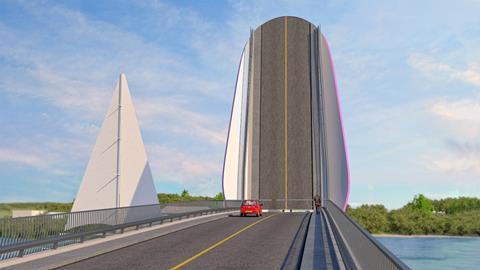 Each bridge will have two lanes of traffic with separate paths for cyclists and pedestrians.
Both will be finished in a pale grey with orange and pink, in keeping with the pastel palette typical of Bermudian buildings.
Detailed designs will be drawn up over the next nine months, with work set to start on site next summer.
The existing bridges will remain in place throughout the construction, which is due to finish by 2021.
The feasibility options were approved by the Government of Bermuda on September 26.
Ramboll was appointed lead consultant in 2017, with Knight Architects and Eadon Consulting also appointed to deliver design services for the structures.