BD's five point guide to the art of losing well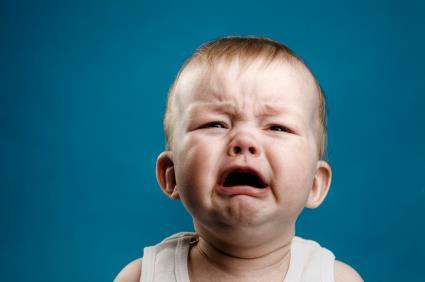 BD has attended many architectural award shows including our own. We've seen architects with sour faces, witnessed a fair amount of flouncing and seen stares that would freeze the Ganges.
Of course, losing gracefully is difficult when you feel very strongly about your project. The Stirling Prize has certainly brought out the ruder side of some architects (see below).
But it's much better form to grind your teeth quietly and smile. Losing gracefully is an art, and it's not always easy. With awards season upon us, and BD's Architect of the Year Awards rapidly approaching, now is as good a time as any to start practising. So here is our five-point guide to help you this awards season:
1. Hope to win but be prepared to lose. A face like thunder is never attractive - to other people in the room or to prospective clients who might see the pictures later.
2. Always smile and congratulate the winner if they're nearby. This is good manners.
3. Don't leave the event immediately. Stay and accept condolences if they're offered - it's rare that your peers get the chance to publicly tell you they admire your work.
4. Don't belittle your own work or blame someone else. It doesn't reflect well on your work ethic and is demoralising for everyone else who worked on the project. Belittling the winner's work just makes you look petty.
5. Keep some perspective. Losing is not the end of the world and if the award is worthwhile, simply being on the shorltist is enough to impress prospective clients.
Losing sucks…
A few examples of those who've lost gracefully, and others who need a need a lesson from Miss Manners:
In 2007 Rem Koolhaas sat in the Lock Tavern near the Roundhouse where the Stirling prize ceremony was taking place. He was shortlisted for the Casa da Musica. When he heard that the Museum of Modern Literature, Marbach, by David Chipperfield had won he went home. Rudeness factor 8
In 1999 Gordon Benson, architect of the shortlisted Museum of Scotland, turned his back on Deyan Sudjic when Sudjic approached him to offer his commiserations. The award that year was won by Future Systems for the Lords Media Centre. Rudeness factor 5
In 2001 Wilkinson Eyre scooped the prize for the Magna Centre when it was widely tipped to go to Grimshaw for the Eden Project. The Grimshaw table sat in stony silence as the television lights swivelled to the Wilkinson Eyre table. Rudeness factor 1
In 1997 Will Alsop was tipped to win for the Hotel de Département des Bouches-du-Rhône, Marseille, but the prize went to James Stirling/Michael Wilford for the Music School, Stuttgart. The Alsop table drowned its sorrows in style. Rudeness factor 0
In 2002 Wilkinson Eyre won again for the Millennium Bridge but it was not the favourite, annoying both Chipperfiled (shortlisted for the Ernsting Service Centre) and Benson & Forsyth (Millennium Wing, National Gallery of Ireland). Both architects left the dinner once the prize was announced. Rudeness factor 3