Now in its 14th year, the Autodesk Young Architect of the Year Award recognises and rewards the UK's most promising new architectural practice.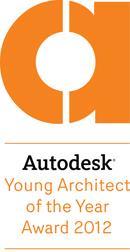 Organised by BD, the unique judging process involves internationally renowned architects and critics and results in one of the most rigorous and stimulating competitions around.
Entries are accepted from practices where the majority of principals are 40 years or younger. Entries from architects with a strong philosophy but without the back up of much built work are encouraged, as are entries from previous YAYA entrants.
The winner of the Autodesk Young Architect of the Year Award will be announced at the Architect of the Year Awards gala dinner on the 4th December at The Brewery, Chiswell Street, London EC1Y 4SD.
Ellis Woodman on YAYA 2012: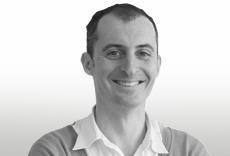 The Autodesk Young Architect of the Year Award is now in its fifteenth year. Over that time it has proved itself as a consistently strong means of identifying the most promising young architects of each generation and of offering them a helping hand towards the next stage of their careers.
The list of recent winners, including now well-established names like Lynch Architects, Carmody Groarke and Nord is testament to the prize's effectiveness at casting a spotlight on the best young talent. Operating as a young architect in the UK remains a far from straightforward proposition but YAYA is a crucial means of allowing new practices to emerge.