Architect dubs Faroese town hall 'world's most scenic'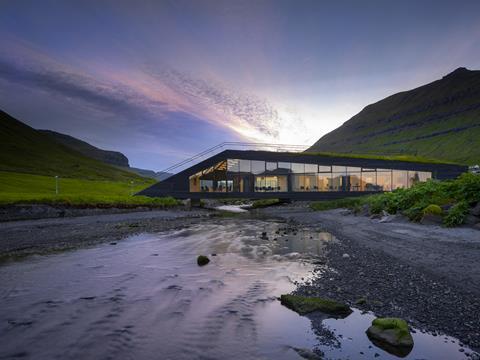 Henning Larsen has completed what it claims is the world's most scenic town hall.
The building, on the Faroe Islands, is also a footbridge straddling the river which runs through the seaside village of Norðragøta, the regional administrative centre.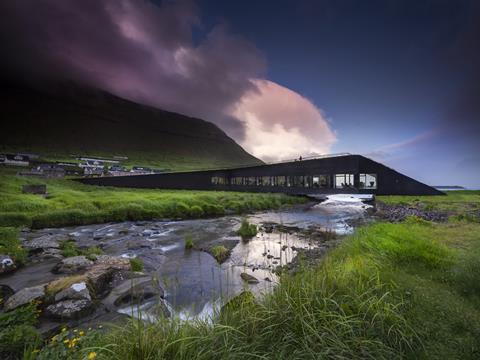 It has been designed to merge into the landscape, with a green roof and terraces that are open to the public who are encouraged to use it for picnics and swimming.
A glass-covered opening in the council hall floor allows civil servants and politicians to spot trout on their way up-stream.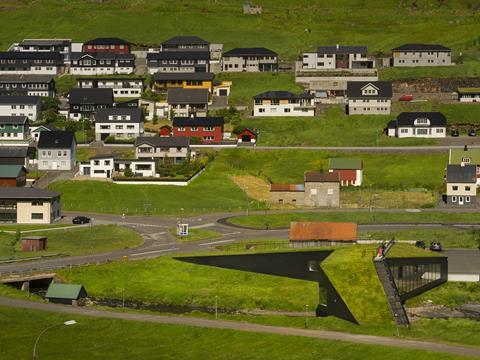 "Having difficulties distinguishing where the landscape ends and the building begins is a central theme in traditional Faroese architecture," said Ósbjørn Jacobsen, partner and lead design architect at Henning Larsen.
"The town hall design was driven by the notion of this blurred line, and as such is a take on modern architecture in the Faroe Islands."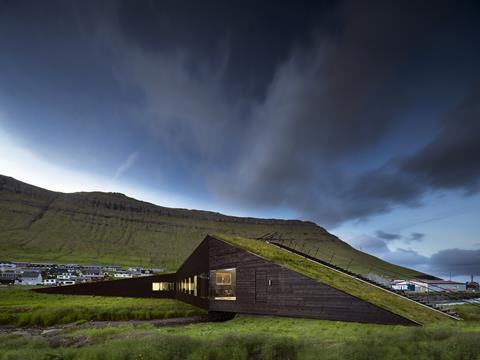 The Eysturkommuna (eastern municipality) town hall is the first of a series of buildings and events planned to reclaim public life in the centre of Norðragøta. The spot used to be where people gathered for special occasions until a large factory was erected on the waterfront by the fishing industry.