British designer and KPF win coveted Changi T5 contest - as engineers swapped out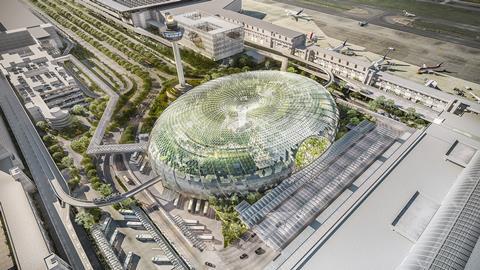 Thomas Heatherwick has beaten Grimshaw, SOM and Moshe Safdie to land the job of designing one of the world's biggest airport terminals, BD has learnt.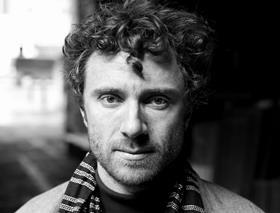 The architect is believed to have been paired with the engineers from one of the losing teams for the job of designing a vast new terminal for Singapore's Changi airport.
Twelve teams, believed to include Rogers Stirk Harbour, bid for the project in 2016. They were whittled down to a shortlist of three last year.
After an eyebrow-raising 15 months of deliberation, Heatherwick is set to be declared the winner, with a team that included KPF, James Corner, Architects 61 and Lead 8.
The defeated teams are Grimshaw, working with Singapore's DP Architects; and Safdie Architects with SOM, Surbana Jurong and RSP Architects.
In an unusual move, BD understands Heatherwick's original engineer, Jacobs, has been swapped out by the airport for Mott MacDonald and Arup, who both worked on the losing Safdie bid. All three are on the airport's panel of pre-qualified engineers.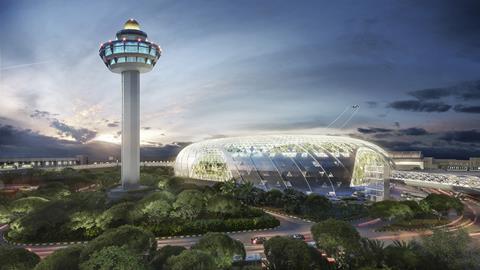 The Straits Times reported that the shortlisting criteria included the teams' vision and design themes for T5; their proposed approach for its delivery; their track record on previous airport projects; and the experience of their key personnel.
Heatherwick Studios refused to comment and referred queries to the airport which issued a terse statement saying: "The tender process for our Master Building Consultant for Terminal 5 is still ongoing. We will announce an appointment when we have the information to share."
BD understands the finalists were informed six weeks ago.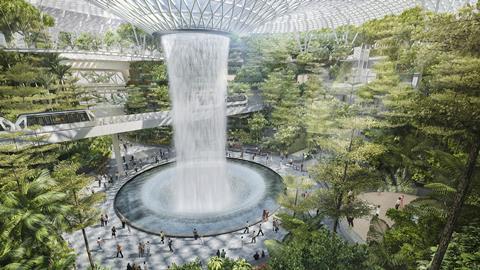 T5 is the biggest development in Changi's history. Capable of handling 50m passengers a year, it will be larger than terminals 1, 2 and 3 combined when it opens in the late 2020s. A fourth terminal, designed by Benoy, opened last year, while Safdie is behind the Jewel development at the airport which will feature shops, restaurants, a five-storey garden and the world's largest indoor waterfall when it opens next year.
All the projects are part of the Singapore government's plans to double Changi's capacity and see off regional threats from Bangkok and Kuala Lumpur airports.
No images of the shortlisted teams' proposals have been released yet.