Surrey HQ's sale and conversion follows successful campaign to stop demolition
Ted Cullinan's grade II* RMC headquarters is to be turned into an old people's home, BD has learnt.
The news comes three years after the landmark Surrey office complex was saved from demolition after a high-profile campaign featuring architects Nicholas Grimshaw and Richard Rogers led to its listing by Historic England.
The campaign was a response to a planning application submitted in December 2013 which proposed knocking it down and replacing it with housing designed by Barton Wilmore.
Completed for RMC in 1990 by architect Cullinan Studio, it is considered to be one of the practice's most important buildings.
RMC was bought by Mexico-headquartered Cemex for £2.3 billion in 2005.
Cemex's new UK country president Michel André told BD that it has sold the complex to a developer who will apply to local authority Runnymede council to turn it into housing for the elderly. No plans have been submitted yet.
He said the firm will move its remaining staff out of the offices next June and relocate them to its main UK office in Rugby.
André, who has been in the post since July, said: "I think it's a great building for what it was but it's obsolete for our own use. We had some discussions about whether we could transform it into a European training centre for Cemex but what we need is a national headquarters close to our main operations in Rugby."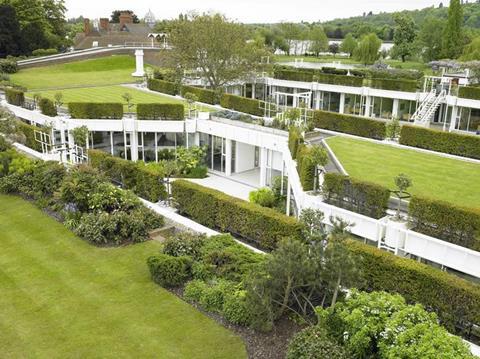 Cemex, which employs 3,000 staff in the UK and has a turnover of around £900 million, making it the materials giant's biggest market in Europe, has its main cement plant in the Warwickshire town as well as its main office where 300 people work.
Cullinan's single-storey office block at Thorpe, next to Thorpe Park theme park, was designed around an 18th-century grade II-listed country house as well as a 19th-century stable block and half-timbered house.
The building has been lauded as an exemplar office complex with its extensive roof gardens and, recommending it for listing, Historic England said: "We have given particularly careful thought to this case which considers the structures and integrated landscape of Cullinan's ground-breaking scheme for commercial offices, and its response to setting in the Green Belt." It added that it should be listed "for its high degree of special architectural and historic interest in a national context".