Assembly members urge Sadiq Khan to look again at demolition of east London artists' space
A coalition of London Assembly members is calling for the demolition of a Hackney Wick industrial building to be put on hold while the case for its replacement with a Sheppard Robson bridge is re-examined.
They are asking the mayor of London to rethink the plans for Vittoria Wharf – across the River Lee Navigation from the Olympic Park, which dates back to the early 20th century and used to house artists.
The proposals are part of a wider scheme to add a new vehicle bridge – also designed by Sheppard Robson – upstream to serve the park's new East Wick and Sweetwater neighbourhoods. They were included in a masterplan that was originally approved in 2012 and given detailed consent last year.
Opponents of the scheme include the Twentieth Century Society, campaign group Save Hackney Wick and Mayor of Tower Hamlets John Biggs.
The C20 Society has argued that Vittoria Wharf is an non-designated heritage asset that should be retained, and points to innovative post-war reconstruction work by the architect Peter Caspari and De La Warr Pavilion engineer Felix Samuely as a further grounds for preservation.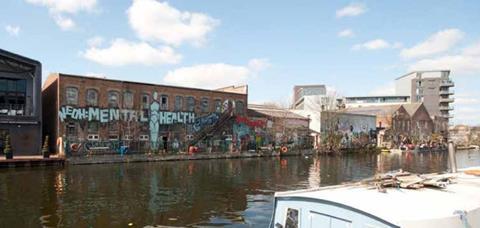 Save Hackney Wick objects on both heritage grounds and because of the loss of space for artists in the Fish Island neighbourhood, while Biggs' concerns also include safety and pollution fears – as well as a "weak" case in favour of the scheme made by a recent Transport for London review.
The latest voices of dissent are Labour London Assembly Members Nicky Gavron and architect Navin Shah, Conservative Andrew Boff, Liberal Democrat Caroline Pigeon, and Green Caroline Russell. They say the approval process for the bridges did "not have transparency and democracy at its core" and should be revisited.
In a letter to Sadiq Khan, they question mayoral body the London Legacy Development Corporation's assertion that demolition for Vittoria Wharf was "always the intention" and point to a 2014 feasibility study on alternative proposals that would have retained the building.
"We support your aims for 'good growth' in London, with the involvement of communities in the future of their neighbourhoods," they say. "But this principle is lacking in the case of Vittoria Wharf and the Fish Island bridges."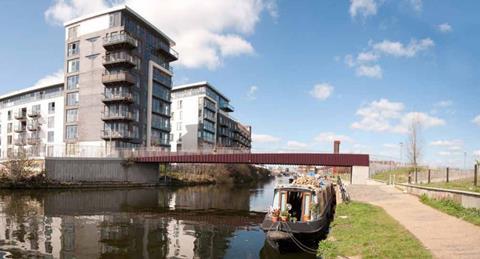 But they say that "prior agreements" with the LLDC's development partners for East Wick and Sweetwater have "prevented genuine consultation, meaning that a wealth of evidence has been ignored" and voices excluded from the planning process.
The Sweetwater and East Wick neighbourhoods are earmarked for the delivery of 1,500 new homes, the first 300 of which were granted planning permission last year. The homes are being developed by a joint venture between Balfour Beatty Investments and the development and regeneration specialist Places for People.
The 2015 development agreement, signed between the joint venture partners and the LLDC, includes the provision of the two bridges.
An LLDC spokeswoman said the bridge plans were first discussed in 2004 and had been the subject of community consultation "for many years".
"These bridges will improve the quality of life for current and future residents," she said.
"In particular, they will make it much easier for local residents to access the new world class facilities in Queen Elizabeth Olympic Park which include schools, healthcare centres and jobs.
"The bridges will also help ease congestion as Hackney Wick and Fish Island grow to include thousands of extra homes, new business and studio space, which the existing road network will struggle to serve."
Buildings by Studio Egret West, Astudio and Piercy and Co are also part of the first phase of East Wick and Sweetwater.