In a litigious society in which design responsibility extends beyond retirement, architects need to be well versed in the complexities of professional indemnity insurance. This CPD module is sponsored by Building Design Insurance Bureau
How to take this module

To take this module read the technical article below and click through to a multiple-choice questionnaire, once taken you will receive your results and if you successfully pass you will be issued automatically with a certificate to print for your records.

Insurance is often seen as a necessary evil, but there can be no question of the value of professional indemnity cover. It is a requirement laid down by Arb's Code of Conduct that to maintain your registration as an architect you must hold "adequate and appropriate cover", but architects are well advised to ensure they have good cover in place to protect themselves.
The principle of PI
With society becoming increasingly litigious, there is a greater chance that a professional person could be faced with a court action to defend themselves against an allegation of poor advice or negligence. The potential consequences can be disastrous — the legal costs along with any award of damages could prove devastating to an architectural practice.
Professional indemnity cover will indemnify the insured for damages and legal costs incurred for claims arising out of the provision of professional services, along with access via your insurer to the legal personnel needed to defend you.
Key issues
Claim notifications
It is easy to simply renew a professional indemnity policy and then put it back in the drawer for next year without any further thought. But for the cover to be effective, it is important to comply with the general conditions of the policy. Perhaps most notably and easily missed is the requirement for the insured to notify insurers at the earliest possible point of a potential claim.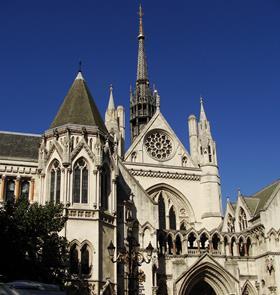 This is often overlooked — an architect will, entirely in good faith, often deal with a client question or minor complaint themselves. More often than not, this action will resolve any dispute, but there is a danger that if it does escalate, your insurers will not accept the claim due to a late notification.
Insurers will want to be aware from the outset, so that they can advise their insured accordingly and become involved at the most pertinent time. This ensures that they can mitigate the risk as far as possible and the insured receives the benefit of being "hand held" through the process.
It can be difficult to identify when a situation warrants notification. Essentially any direct or indirect criticism, justified or not, written or verbal, should be advised to the insurer or broker. An architect should err on the side of caution and, if in doubt, the insurer should be advised of even matters that seem minor. A notification itself will not prove detrimental to future terms of cover, so there is nothing to lose in notifying the insurer at the earliest opportunity.
In this context, it is important to note that a professional indemnity policy will be provided on a "claims made" basis. This means that any claim will be dealt with under the policy that is in force at the time of the complaint, rather than the one that applied at the time of the act that triggered the dispute. This is of course assuming that you have held PI cover continuously through your career and that no retroactive date is applied to your policy.
Run-off cover
An architect's responsibilities do not end at retirement. Even after you have ceased to practice, it is possible that an action could be brought against you for a negligent act in your designs or actions in previous years. Therefore Arb recommends that architects take out "run-off" cover for a minimum of six years from the point their last contract is handed over.
Equally, you should retain cover if you intend to carry out small or occasional projects — the duty of care to your clients will still exist, even if you do not charge fees for your service and/or only give verbal advice.
Indemnity limit Arb requires architects to have "adequate and appropriate" cover with a minimum indemnity level of £250,000.
It can be difficult to pinpoint an appropriate level of cover because it will depend on the nature of the work and contracts you perform, and ultimately the extent of the potential loss if you make an error on a project. Some contracts may stipulate the level of PI cover required, and this may even be a pre-requirement within the tender process.
The £250,000 level may sound high to small practices or sole practitioners, but legal costs can quickly mount up, particularly if a dispute escalates and you must fight a lengthy court battle to clear your name.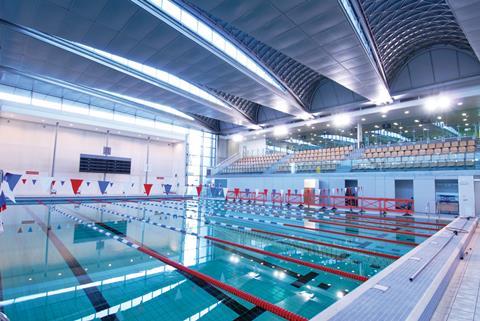 Apart from legal costs, you also need to take into account any damages that could be awarded against you, and the cost of remedial works.
The level of indemnity will obviously affect the premiums paid. When you submit a new, or renewal, proposal you will be able to obtain quotations for different levels of indemnity which will help you determine an
appropriate level of cover.
Architects will require their limit of indemnity to be written on an "any one claim" basis (as opposed to "in the aggregate"). This means that the full limit of indemnity applies for each claim that occurs. "Costs in addition" is also beneficial, whereby legal costs are payable in addition to the limit of indemnity, rather than included in the total.
Collateral warranties
Architects will often be required to commit to collateral warranties as a condition of a contract. A collateral warranty effectively extends their duty of care to other interested parties in addition to the main contractor — the purchaser of the building, for example, or a funder or tenant. It may also extend the period of liability, typically up to 12 years from the point of handover.
From an insurance point of view, this does extend the possibility of action being taken against the architect. However, if the wordings of such agreements are sensible and do not exceed the limit of indemnity or go beyond the terms of a professional indemnity wording, a collateral warranty will not necessarily adversely affect the stance of your insurers.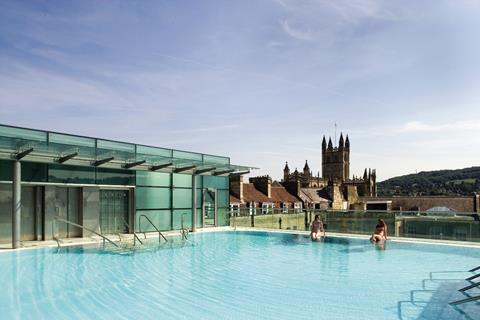 Standard template wordings have been created and are available through professional bodies, which are normally acceptable to professional indemnity insurers.
It is, though, important to check your insurer's stance on collateral warranties before committing to them — some insurers will offer to check a collateral warranty as part of their normal service, whereas others may accept them within certain limits laid down within the policy. Again, if in doubt, check with your insurer.
Risk management
Insurers will take a favourable view on practices that adopt procedures that reduce the risk of claims for professional negligence and make it easier to defend against such claims.
These might include:
Working to a professional code of practice (eg RIBA, RICS, CIOB);
Ensuring all works carried out are subject to written contract conditions;
Following written guidelines or processes where appropriate;
Keeping full records (eg contracts, instructions received, contract amendments, correspondence and phone conversations);
Following staff training plans;
Holding evidence that any subcontractors used are reputable and hold their own insurance (including PI).
Postscript
Privacy policy
Information you supply to UBM Information Ltd may be used for publication and also to provide you with information about our products or services in the form of direct marketing by email, telephone, fax or post. Information may also be made available to third parties. "UBM Information Ltd" may send updates about BD CPD and other relevant UBM products and services. By providing your email address you consent to being contacted by email by "UBM Information Ltd" or other third parties. If at any time you no longer wish to receive anything from UBM Information Ltd or to have your data made available to third parties, please write to the Data Protection Coordinator, UBM Information Ltd, FREEPOST LON 15637, Tonbridge, TN9 1BR, Freephone 0800 279 0357 or email ubmidpa@ubm.com.