Supporters, who include Foster and Farrell, put Thematic House on par with Soane Museum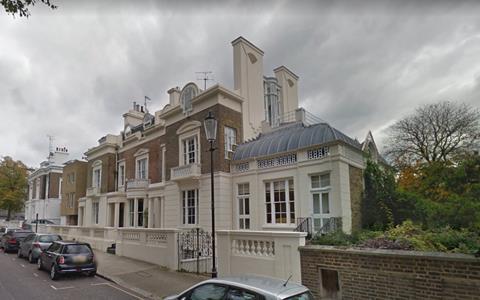 Charles Jencks has been given permission to turn his house in Holland Park into a museum.
It will remain a residence but also become a publically accessible archive of both Jencks' own work, as a landscape designer and scholar, and of drawings, letters and models by Norman Foster, Richard Rogers, Zaha Hadid and other Maggie's Centre architects. Jencks and his late wife Maggie founded the cancer care charity.
The early Victorian stucco villa has interiors by Michel Graves and other alterations by Terry Farrell and is "one of the most important examples of post-modern design in the world" according to the writer and designer Adam Nathaniel Furman.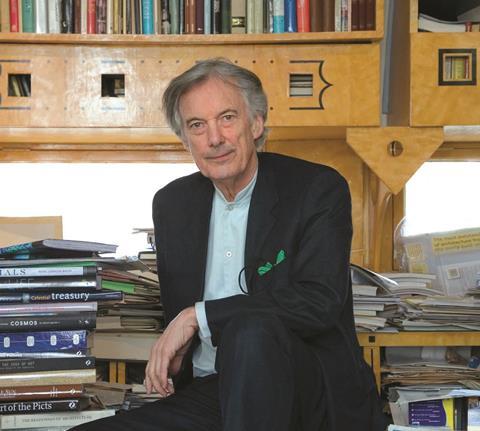 Furman placed Thematic House, on Lansdowne Walk, alongside the Soane Museum in importance since it is "both the home of one of the most important architectural thinkers of the past 100 years", while also itself being a compendium of post-modernism.
Jencks himself has described it as "the most intense since Sir John Soane's. It is minimalist with maximalist stuff".
Jencks' application for change of use and minor alterations was also backed by letters written by Norman Foster and Terry Farrell, who called the house "one of the most important in UK post-war architecture".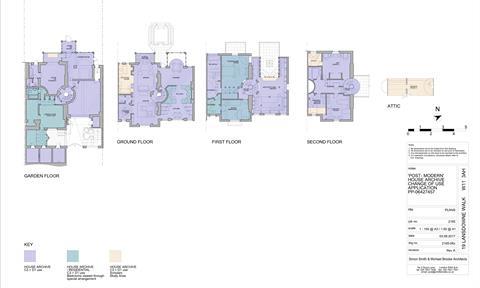 Kensington & Chelsea council approved his request, which will allow Jencks to open it by appointment on week days between April and December from 12.30am to 5pm, despite opposition from neighbours concerned about crowds.
The plans, which also include lowering his garage floor by 800mm to the same level as the rest of the lower-ground floor which contains three "garden rooms", have been drawn up by Clapham-based Simon Smith and Michael Brooke Architects.
Foster wrote in his letter supporting the application: "Dr Jencks has assembled a world archive of recent architecture in a single house – one that exemplifies, in its own architecture, the thoughts and works of different architects over 50 years.
"It would be a national loss if all of this had to find a home in the Canadian Centre for Architecture as has, so relatively recently, happened to the works of notable architects such as James Stirling and Cedric Price."
Jencks, who was born in the US, considered sending his archive abroad but decided instead to use his London house and run it through a trust.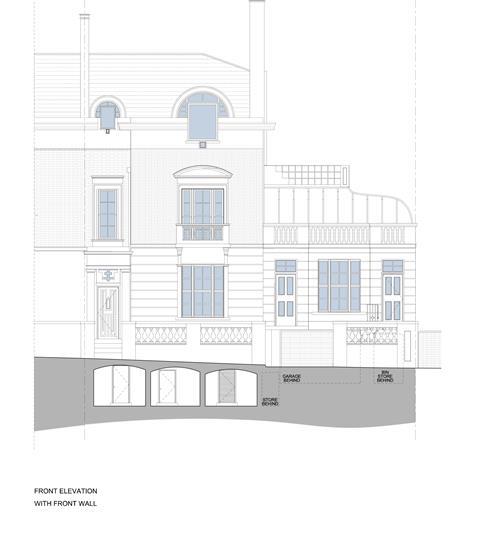 The house was a gathering place for many of the then-young architects who went on to be instrumental in the post-modern movement, said retiring RBKC councillor Daniel Moylan who described Jencks as "one of the most important figures in architecture in the second half of the twentieth century".
The house is full of visual puns and layers of meaning expressing two main themes: cosmic time and cultural time. The ground floor is arranged around a spiral "solar" staircase and every room has views into at least three others, according to the Independent.
He said: "In 1979, post-modernism lost its understanding of the meaning of ornament. It degenerated into kitsch appliqué. I wanted to show what symbolic design was. I disagreed with my friend Robert Venturi's view that a sign and a symbol are the same thing."
Recommending the application for approval, officers said it would be "a significant cultural benefit to the borough and to London as a whole".
'An act of unforgivable pillage': Adam Nathaniel Furman's letter
The building is one of the most important examples of post-modern design in the world, and I would not hesitate to say that, together with the Vana Venturi house in the US, it is the most important, perfectly preserved, complete, iconic and influential domestic project in the whole post-modern idiom, anywhere in the world.
It is of a similar level of importance as the Soane Museum, being both the home of one of the most important architectural thinkers of the past 100 years, while also itself being a summa, a most perfect embodiment and expression of the post-modern relationship to space, narrative, tectonics and mythology.
It is the greatest work not only of Jencks himself, but a most enduring testament to the genius of Sir Terry Farrell, with it being his only surviving interior from the era, as well as containing a perfectly preserved gesamkunstwerk interior by Michael Graves - the only work by that great architect in the country.
It is vital that the future of this hugely important project be secured as soon as possible, so that future generations of academics and architects can experience and study it.
Its loss, it not being conserved as a museum, would be a catastrophe, an unforgivable act of pillage on future generations.