If you think farm buildings have to be corrugated iron boxes, then you haven't seen these yet
Our recent building study on Stephen Taylor Architects' cowshed at Shatwell Farm in Somerset proved one of the more controversial of 2012, generating a long and heated exchange in the comments section. But how does Taylors' barn compare with other buildings of the type? Here is our pick of the five most beautiful cowsheds in the world (additional images of the projects are in the slideshow above).
5. Pôle de Lanaud, Limoges, France by Jean Nouvel (1991)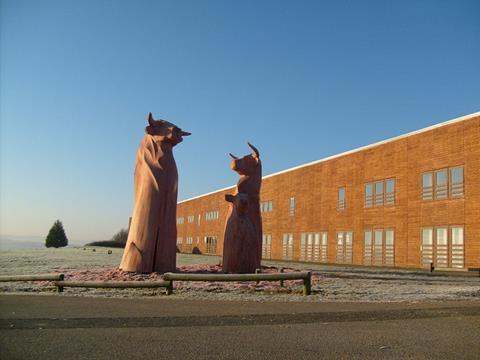 This douglas fir clad complex monitors the breeding of the Limousin breed of cow. It annually monitors the performance of the best calves before making them available to farmers. As well as cowsheds, the building also incorporates auditoria and offices and is the site of an annual music festival.
4. Callan, Co Kilkenny, Ireland by The Cowshed Collective (2012)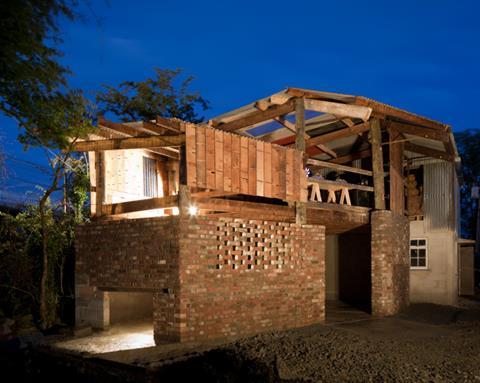 The Cowshed Collective is a group of recent architecture graduates from University College Dublin which last year ran a building workshop to design and build a small milking parlour, incorporating room for a cow and her calves, with a hayloft overhead. The roof has been designed for the purpose of gathering and channelling rainwater for use both by the cattle and the newly enclosed yard.
3. Le Cerisier, Switzerland by Localarchitecture (2011)
This shed for 30 cows was designed by the Lausanne-based localarchitecture for an existing farm in the Jura mountains. Asymmetrical in its volume, the wooden shed gradually opens up to one side with a slow-rising angle of the roof. The slope of the shed mimics the characteristics of the site, establishing a balance with the surrounding landscape. Fronted with a translucent sheathing, its irregular face is highlighted during the night when lit from inside.
2. Kumamoto Grasslands Institute, Japan, Tom Heneghan & Inga Dagfinnsdóttir (1993)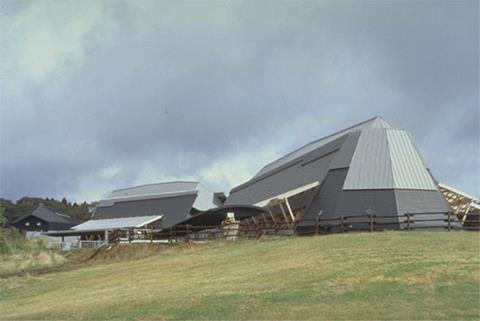 This Anglo-Icelandic duo was one of five non-Japanese architects invited to build in Kumamoto as part of "Art Polis", an initiative directed by Arato Isozaki. Their design strove to make the cattle as relaxed as possible – their roofs mimicking the form of a tree canopy. Once the dairy cows had settled into their new home it emerged that the herd was producing more milk than cows housed in conventional sheds.
1. Hugo Häring, Gut Garkau, Germany (1926)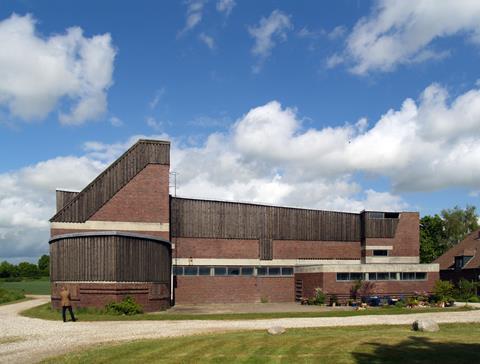 Häring famously established his stabling for 42 cows on a pear-shaped plan after taking into account the optimum arrangement for distributing hay, removing manure and minimising the threat of infection. "The gestalt of this building has been discovered as the result of a search dedicated to the achievement of the form that expresses the claims of performance fulfillment in the simplest, most direct manner," he said, adding: "In this process there was naturally no room for influences of another kind: for folk-art, eartly traditions, Saxon gables surmounted with horseheads. But even so, the building seems to belong more essentially to its site and landscape than older structures nearby."