A new report on how practices move on from their founders has shed a light on architecture's unique dependance on personal brands - and what can go wrong when they leave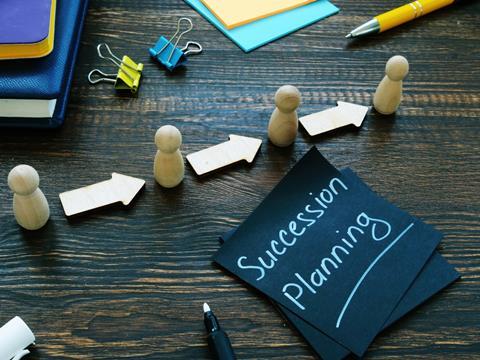 Robert Adam had made careful plans for the future. At the age of 60, the classicist architect had introduced new rules at the practice he founded, Adam Architecture, to ensure an orderly succession process. Any director over the age of 60 - which included him - would need to secure a majority vote from the other directors every two years in order to continue working.
The benefit of the system, Adam said, was that the issue of retirement was formally introduced at regular intervals and the process of enforcing retirement was "formal and non combative". That is not exactly how it worked out.
Ahead of his 72nd birthday, his fellow directors gave him the boot by voting to not let him continue working. He had wanted to retain some kind of position or title at the firm, but the directors had "said no" and Adam was then promptly "cut out of the process", in his words. "The only other option was to be a grunt employee, which is pretty degrading in a firm I founded", he says.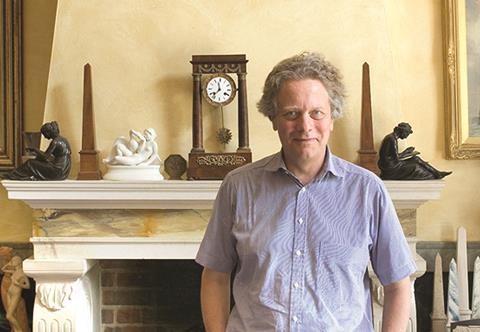 Handing over the reins "can be a bit of a bloodbath, frankly," he admits in a new report about succession planning in architecture firms. Passing the torch onto the next generation is a "problem in architecture, and can go horribly wrong".
Managing the transfer of power is a timeless problem. If there's one takeaway from GCSE history, it's that succession is difficult. Henry VIII had a meltdown over finding a suitable heir, it's probably fair to say, while Elizabeth I refused to engage with the issue until she was on her deathbed. Whether forced or voluntary, it is a risky process that is prone to getting messy - just look at the last six years in British politics.
But the dangers are there for those who rule over businesses as much as they are for monarchs and prime ministers, especially when, unlike in modern political systems, there is no formal succession plan in place. And when there is, it is no guarantee that things won't still blow up in spectacular fashion.
In the architectural profession, where firms are often dominated by the personal brand of an all powerful founder and 'starchitect', the risks are greater. How does a practice survive the departure of the individual whose name is on the front door?
A new study by The Times' architecture correspondent Jonathan Morrison illustrates how even the best laid plans can lead to unintended consequences.
The report, for industry PR firm Ing Media, includes interviews with nine architecture practices which have undergone leadership changes in recent years including RSHP, Grimshaw and Hawkins Brown, and reveals the delicate and sometimes fractious discussions that go on behind the scenes at the top levels of firms when planning for succession.
Adam sees the process as having turned against him and the system which he established resulting in him being "hoisted by [his] own petard". This will always be a risk when a founder is reaching the end of their working lives. "Waiting patiently whilst a founder grapples with the time and style of their departure can be stressful for those who are in the line of succession," says Leanne Tritton, executive chair and founder of Ing. Adam says he and his fellow directors had been "getting into territory where they thought I was getting in the way of them establishing their own reputations. People in their 40s and 50s don't want some older bloke getting in the way".
The remaining directors said Adam had departed following "years of amicable discussion and planning". They said the firm "continues to thrive" under their leadership, adding pointedly: "The remaining joint founders of the practice are very proud of the strong legacy that the firm is creating." And what about Adam's legacy? "One thing we all learn with age," he says, "never expect gratitude."
Not all succession moments become so acrimonious, and each practice experiences the process differently. NBBJ, which will celebrate its 80th birthday next year, says the first handover can be difficult. "The founders are typified as entrepreneurial, determined, hardworking," says managing partner Steve McConnell. "The second generation has grown up under the founders, and tend to be followers, supporters and enablers. The transfer from the first to the second generation is tricky. It speaks to how conscientious the founders were in elevating people that would challenge them and build upon their foundations – leaders who can drive the future, not simply support strong willed founders."
The practice, which was founded in 1943 when the US government asked three existing firms to merge, is currently choosing its fifth generation of leaders. McConnell says the firm has now "long since eclipsed" the model of the founders, part of a reinvention and progression which is essential to long term survival. "Determining the future leadership is probably the most important decision that the outgoing partners will make," he says.
NBBJ uses a similar succession strategy to the one set up by Robert Adam. It calls its model "structural transference", and involves "compelling" owners to transfer power from the age of 60. The idea is for the owners to not get too comfortable and "cling to their roles and hold back the firm," McConnell says.
Getting leaders on board with this kind of plan is another matter. Succession is a time of mixed emotions for founders, Tritton says: "To confront your own mortality and plan your own redundancy is almost an unnatural act for those with the driven personalities that are synonymous with entrepreneurship."
Henning Larsen, founder of the Copenhagen-based practice which bears his name, did not immediately engage with the issue. "When Henning turned 70, obviously it had to be discussed, but he didn't really want to talk about what would happen with succession," says the firm's current chief executive and partner Mette Kynne Frandsen. Eventually Larsen decided to appoint seven partners.
When the process did begin, the leaders needed to decide what the firm would look like after the departure of its founder. Changing the name of the practice was "never an option", Frandsen says. "It's linked to our culture, like Ove Arup is for them [Arup Group] – it means they still have a certain way of thinking, certain values. When you attract new people, it has a lot to do with values. By keeping the name, we can show we're keeping the same values."
Name changes are always a commercial risk. For MICA, formerly Rick Mather Architects, it was a bold move intended to signal a rebrand after the sudden death of its founder, Rick Mather. It also came after a bruising period in the wake of Mather's death when the practice was sacked from a major job for the Peabody Essex Museum in Massachusetts.
Changing the practice's name was a way of "drawing a line underneath the old firm and adopting a broader reach", says director Gavin Miller. "People said we were crazy as we already had a big brand. We thought differently." MICA - named from the first two letters of the surnames Miller and fellow partner Simon Cade - won this publication's Architect of the Year award in 2020. Miller says it "feels like the doubters have been silenced".
"Looking back, it worked for us and the decision feels vindicated," he says. "My advice would be that you should consider rebranding: it's often the right thing to do. Now we feel unburdened by the weight of what has gone before. The past is an asset, not a hindrance. We're a new firm with an old legacy, and that legacy is also secure."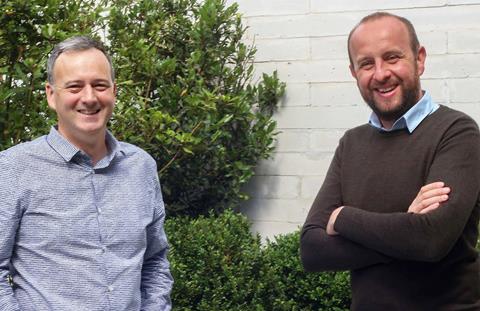 Some rebrands are bigger leaps than others. The former Rogers Stirk Harbour and Partners, the practice universally known as RSHP, finally took the plunge this year by officially changing its name to the acronym version (and creating a crisis for headline writers in the architectural press). It said at the time that the move, taken in the wake of the death of its founder Richard Rogers, was the start of a "new chapter". In Morrison's report, senior partner Tracy Meller said it "came about because we're going through a process of evolution… but at the same time we're obviously not turning our backs on our legacy". It marks a new era for the 45-year-old practice while recognising the influence of what came before, she says.
Name changes are in fact quite routine for RSHP, which was originally called Richard Rogers Partnership before becoming Rogers Stirk Harbour & Partners in 2007. This had given staff time to accept that there was going to be a change when Rogers eventually left, senior partner Graham Stirk says. The top team "never talked about succession planning directly" he recalls, but Rogers and three other partners had drawn up a "manifesto" some years before outlining how the practice would be managed in the future.
Rogers eventually left in 2020, a year before his death at the age of 88 in December 2021. "If he'd suddenly gone in 2007, we'd have struggled. So we were allowed to work for over a decade together in preparation for his retirement, although, given the constitution, we had to re-elect him as a partner each year, which became quite dull!"
Rogers still looms large over the practice. Associate partner Simon Tonks said at the Ing report's launch that there were "growing pains" with the succession. "Richard was nearly 89 and he had the energy of several bulldozers. He was a strong individual, which was what was great about him. But of course, in that lee, you have certain ripples of turbulence. But I think that's just the nature of it, it's a highly competitive industry, you put your heart and soul into it."
Having lost what Tonks described as the "deity type figure" of Rogers, Stirk and Ivan Harbour (the 'S' and 'H' in the firm's name) are now having to fill the shoes of one of the sector's biggest names. "You have this pressure that you are performative," Tonks said. "Richard is very much that big guy, and then you've got Graham and Ivan, just imagine those two behind him, now suddenly without this thing, the starchitect, one of the big ten names of the past however many years, that's a big thing to follow behind."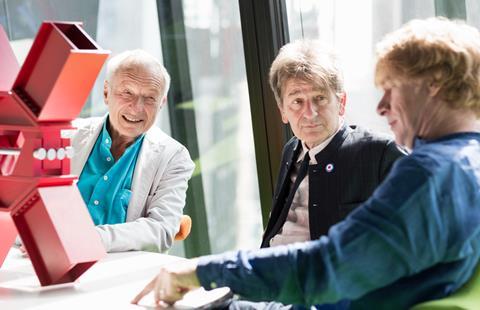 Tristram Carfrae, deputy chair of 75-year-old Arup Group, is often asked for advice on succession planning by architecture firms. He says one of the most important things to get right is the timely departure of the founder or founders. "They need to leave on time and never return. Part‑time coming‑and‑going is confusing at best," he says.
"If you want to keep them on for advice – and previous leaders of Arup have taken up this role – they should hold court in a neutral environment. Previous Arup alumni have given the benefit of their experience over lunch, for example; it's never been an inquisition but rather a form of historical reference. You could have a sort of 'upper house' of retired leaders if you want, but they should not be in positions of power."
The uncertainty of the succession process can become increasingly toxic and damaging to those involved the longer it goes on, and the longer those in power stick around. It seems that Robert Adam was ejected against his will, before he was ready to go. But although the execution was messy, it may prove to be the outcome which is right for the firm. Brands can survive the loss of their creator - MICA's resilience is testament to that.
RSHP will be watched closely by the sector as it moves out of the shadow of Rogers and forges a new path, perhaps closest of all by the other grande dame of British architecture, Norman Foster. At 87, the Foster & Partners founder and senior executive partner at the firm is likely to face his own succession moment within the next decade - and the outcome for the UK's largest practice will have significance for the entire sector.
Postscript
Ing Media's report, The Practice of Succession, can be downloaded here