What happens when two of the biggest names in architecture collaborate as client and architect? Amanda Birch meets them at 81-87 Weston Street, a project 10 years in the making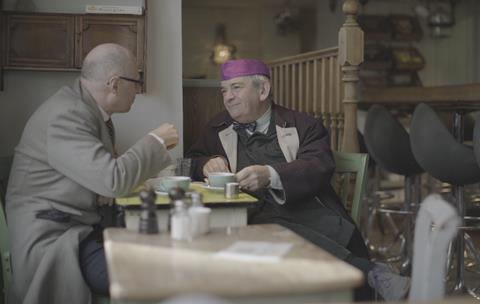 Roger Zogolovitch, creative director of Solidspace, and Simon Allford, director of AHMM, have collaborated together to produce 81-87 Weston Street, a newly completed apartment and office building situated in an unusual gap site in London's Bermondsey. Here they talk about the experience.
Roger, could you explain Solidspace's approach to development?
RZ Solidspace's first development finished in 2003 and from the outset we've worked on gap sites. My understanding of the city is that gap sites represent a resource that is more difficult to develop. But for my purposes as an architect and developer they are more interesting because they are less tabula rasa. The first gap site we looked at was in Centaur Street which was situated next to an elevated railway line, squeezed in beside some houses and overlooked by an office building. These sites are not Arcadian, they are the backlands of the Badlands. We started to evolve an interior arrangement of an apartment which made them feel very spacious in a way that was volumetric rather than horizontal. We experimented with elements of double volume, elements of arrival at different points, split sections and this evolved into all the developments we've subsequently done. We've done seven projects, which isn't fast, but it's experimental. We've evolved a typology which we call eat, live and work. In contemporary living, there are three social spaces which are at the heart of every home: a space to eat, a space to live and a space to work. At Weston Street the whole apartment has no doors in it apart from the doors to the bathrooms and bedrooms.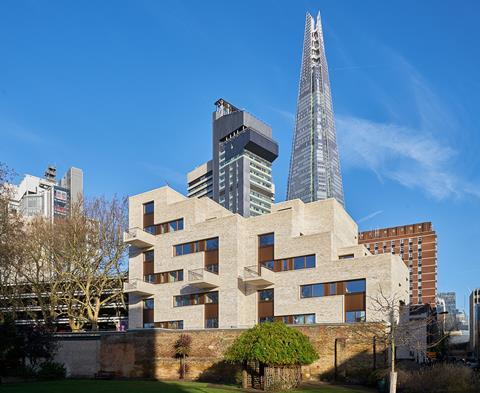 Could you describe the business model you employ at Solidspace?
RZ It's not that different from any other developer's business model. A developer is responsible for paying all of the costs of the development, which includes land, construction, fees, interest and cost overruns. The business model is the finished development and we hope there is a margin between what we sell the units for and what it cost to develop – that's the developer's profit. That profit is there because you're taking all the risks. There is a risk in planning, a risk in construction and a risk in market. Luckily, we worked on Weston Street with my son, Gus, who has done incredibly well and sold six of the eight flats.
How much do you pay yourself?
RZ We have Solidspace Ltd which is a design development, project management outfit, and it takes a fee for the project which covers its costs. I've never been able to get much of a salary myself. We're always looking at the underlying return. The development costs are quite traditional and standard. All developers will have a development management side which is a necessary part of making the development happen.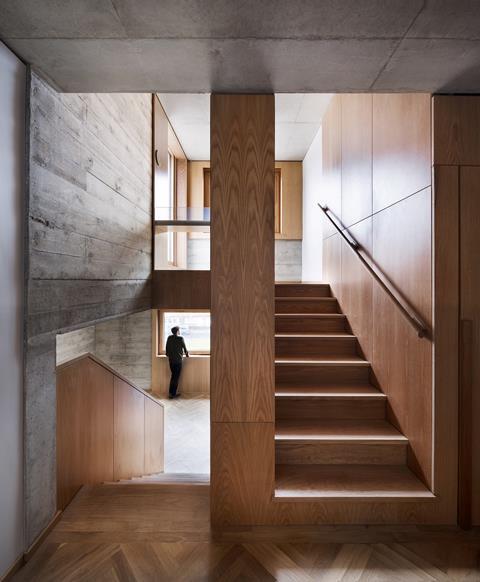 Good quality design is very important to you but can this be shown to work commercially?
RZ We've tried to make it work commercially for a long, long time. The principle of making it work commercially is that the purchasers we find are discerning. We believe there are a range of purchasers who are not satisfied by the commercial offer and therefore want something more bespoke. This point is proven by the fact that we sold a Weston Street apartment to a woman who is a main board director at Berkeley Homes. She chose not to buy a Berkeley home.
What is the scale of Solidspace projects?
RZ Our favoured size is a construction budget of between £6 and £10m. The reason I like that is because everybody involved in a project can express their personality, including the people who work on site, and I can develop a relationship with everybody involved.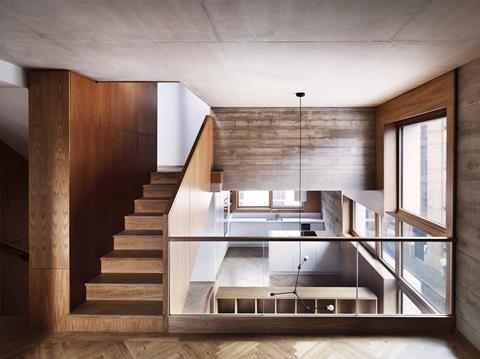 Why does Solidspace choose backland gap sites?
RZ There are an awful lot of gap sites in London. I was interviewed on the radio in Dublin and the interviewer asked, "Over here, we either build out or build up. What do you, do?" I said, "I'm not doing either of those things. I'm building in." The attitude is that the only way to develop is to go out to the green belt and build outwards or build upwards by building towers. I think there's another attitude which is more sustainable, and that is building in. This involves building in the gaps, building on softer sites and doing what we did on Weston Street, which was developing two tall single-storey sheds.
But don't architects and some developers already do this?
RZ I wrote a book called Shouldn't We All Be Developers? and that was to encourage architects to do it. I think architects are very well placed and should do more development because it puts them in control. They do understand what happens on site and how to exploit it, but they need to understand risk.
SA Most developers are developing with someone else's money. But because Roger owns the site [at Weston Street] and because it was a relatively small project, we could do it the way we wanted it to be done all the way through. This gave us the freedom to challenge the norm. Using handmade formwork concrete is not the most obvious way of building; it was an idea. It's an idealised model of how you can develop a significant site in London and produce better accommodation at a scale that is interesting. This development is critical of the existing model. But that's what all good developers do: they are critical of the last model and they define a new one.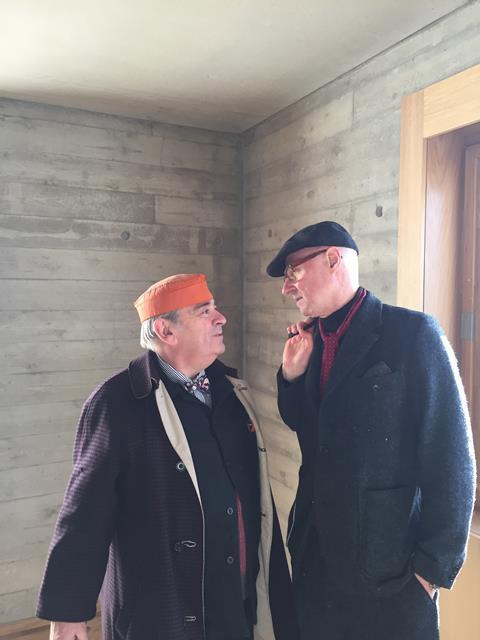 Roger, how do you select the architects you collaborate with?
RZ The architects are the stars. I'm only interested in talent and whether they have a language that's going to work. Whether I'm going to feel comfortable with them and whether they will permit me to interfere is important. There are some architects who wouldn't accept that. It has to be a personality that matches mine, otherwise life is hell. I'm more interested in how they design, how they think and their response. I approach them. I do mix in an architectural circuit. Even though I've been a developer for 30-odd years, I keep myself in the architectural world.
Why doesn't Solidspace design the schemes?
RZ If we were to scale Solidspace up to a fully functional team to expedite a building contract it would become too unwieldy.
Couldn't you design it yourself?
It's an interesting age to suddenly discover myself. Architecture is very forgiving for age, it doesn't lock you out. It's not like being a sportsman: architecture lets you carry on.
Why did you collaborate with such a big and established practice as AHMM? Why not select a young, upcoming practice?
RZ Over the period of time I've been working with Simon [Allford] the practice wasn't as established as it is now. His practice has grown very big. When I was working with Alex [de Rijke] it was almost their first job as dRMM and I worked with David Adjaye on his very first job. I've worked with a lot of young, talented architects.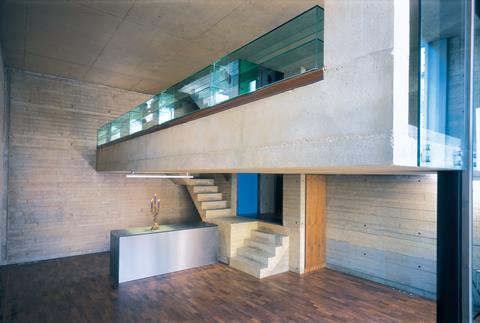 How did the collaboration between yourself and Simon happen?
RZ It is a bit odd and I do accept that. I'm an architect and I ran a practice at some stage with CZWG, so I do know how to design. But I've always recognised that by working with another architect with real quality, and Simon is part of that assessment of real quality, makes the project better. The reality is that Simon is the chef and I'm the restaurateur. Simon is concerned about making the dish perfect and wonderful and I make sure the menu is right, the ambience is right and the chef isn't making too much of a storm in the kitchen. Development is art and I believe good development is a creative process. As an architect, part of my creative process is making it work and doing that in collaboration with a good architect is really pleasurable. Both architects will act as a check on each other in an interesting way and the project becomes richer by a shared ambition. Of course I have to make a return, of course I've got to satisfy my shareholders, of course I have to satisfy my bank, but the real importance of the project is to end up with something that's experimental and demonstrates my philosophy, which is that good architecture works better and is the unlocking device for the small gap site.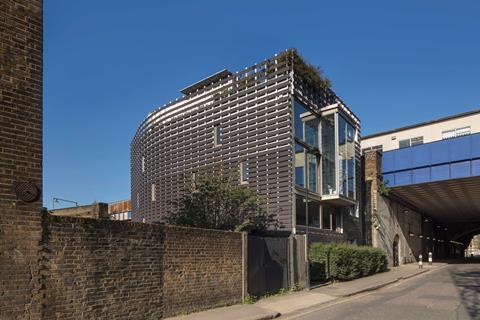 Why has this collaboration been billed as Roger Zogolovitch and Simon Allford?
RZ Simon has been incredibly generous with his time on this project. It has been a personal experiment for both of us to test some of the ideas we've been talking about.
SA As far as I'm concerned it's an AHMM project. The billing of it is because the team at Solidspace came up with it.
Why Simon, and not one of the other founding directors at AHMM?
SA We are not a collective, we are studios sharing everything: profit, loss, the good, the bad, ideas and fun. Paul [Monaghan] and I do not design buildings together and never have. Within the practice we share intelligence and share staff. For us, it's an AHMM project and it so happens that it's been a small and long project and therefore a disproportionate amount of time has been spent on it and it's also been a bit of fun. Roger and I have managed to stay friends throughout the process. We will meet on a Saturday morning and sort out an elevation or problem, so it is a collaboration where Roger is clearly the developer and we're clearly the architect. But we're architects who know a bit about development and how to build, and Roger's a developer who knows a lot about architecture. It's been a very open and transparent collaboration.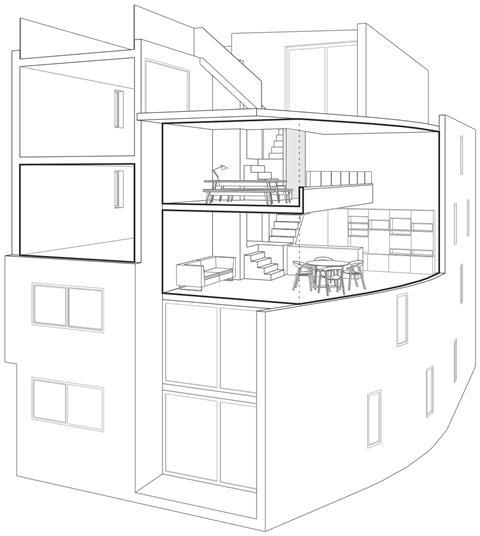 Simon, you described Weston Street as 'slow architecture' which relates to the 10-year collaboration. What is the value of this long-term collaboration?
SA One likes to think that as you get older your work gets better. The benefit of slow architecture in this case is that the conversation has been going on for 10 years before the project started. We've had an open exchange: whatever Roger is doing or what I'm doing is discussed and eventually an idea emerges. It's also a significant urban building and it was driven by a belief that if you do things really well and stick to your convictions, you can do it the way you want to rather than do it according to a bank model. If we got this job wrong then we would look pretty poor. So we put ourselves under a certain amount of pressure to do it as well as it possibly could be done.
RZ The process of making a building is linear and decisions have to be made in this way. You can't go backwards and you have to have certainty. One of the difficulties in having certainty is that you have to have a clear belief. People have said since the completion of Weston Street, that what's exceptional about the building is the way it looks like every detail has been resolved. It has, because we've had the time to resolve every detail. One issue that has emerged in the way I discipline myself as an architect who has become a client is a recognition that I need to give very clear instructions to my professional team, which includes the architects, engineers, M&E and contractors. I only get what I want in quality when the instructions are clear. I need to cross-examine myself in design team meetings and that is only possible when you allow a project time.
Roger, as the client you can choose to take time with projects. Was that a frustration when you worked as an architect?
RZ There is something remarkably different between my experience now and my ancient experience working as an architect. Running a practice meant working on 100 different projects because you're feeding a machine: the practice. What I do now, which is rather indulgent, is that I can work on a project for 10 years because, ultimately, I know the profit will cover my costs. Potentially it has an artisan quality.
Simon, did you find the project less fulfilling creatively because you had to comply with the Solidspace DNA? (Split-level design with space for living, eating and working.)
SA In any job you have serious constraints, whether it's money, planning, process. All we had here was an interest in the interlocking section. We looked at the other Solidspace buildings and felt that Weston Street had to be better. Not in a competitive way, but to learn from them. Although the apartments have the DNA of the Solidspace connectivity, they have more of an Adolf Loos room plan feel. At a simple level, the project comprises brick, concrete, joinery and windows. The constraint of using fewer materials gives the flats their particular characteristic.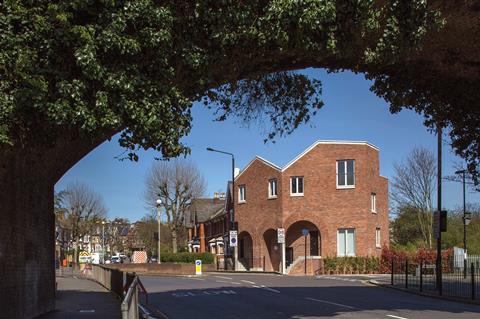 Roger, what did Simon add to this collaboration?
RZ Architects have a particular handwriting style. Simon's handwriting is very explicit in the project and there's a clarity to the way the spaces have been formed and a clarity to the detailing which works with that geometry. I wouldn't have got that from another architect. Simon has worked with the geometry of the concrete and then added to the geometry of the softness of the timber. That has all been expressed in a very pure way. The two of us as architects share a history of architecture because we both understand the history of architecture. We can't help but be influenced by modernism or influenced by seeing Corb's buildings: these are things that go into your DNA. When the two of us say we want a béton brut then we both know what we're talking about and one of us is not saying, what's that?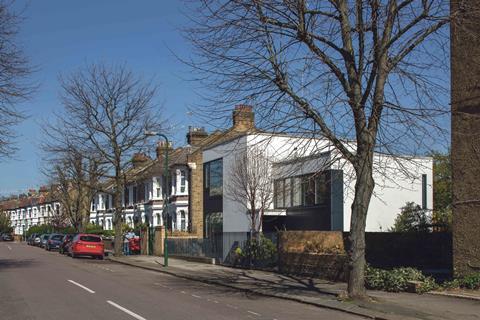 Did you agree on the materials employed at Weston Street early on?
SA The concrete boardmark is handcrafted and you cannot afford to do it like this in other cases. Contractors want to roll the frame as quickly as possible and get inside to do the apartments before they finish the frame. In this case, we gave them a site to do the frame and do it properly.
Any lessons learnt during this collaboration?
RZ This is just a stepping stone to the next project. Alex [de Rijke] visited and became very excited about one of the trickle vents which had a pivot on it which made it open and close. Alex said, "Blimey, that's an upgrade from my model, I have a t-shirt stuck in mine!" I said, "Well, when you get to Mark 4, you've evolved."
Are you going to collaborate again?
RZ I've got things in the pipeline. We're looking at a Solidspace accommodation which is smaller than the ones we've built. More like 45sq m rather than 110sq m to make it more accessible.
SA Who knows? We're still friends. We might go on holiday together. In one form or another we will collaborate again. We're shooting out buildings now at a rate of one a year.