World Heritage UK urges global chiefs to recognise city's 'change of mood'
Liverpool's recent efforts to stop the city from being stripped of its Unesco World Heritage status have been lauded by the national group that represents all of the UK's 31 world heritage sites - ahead of crucial deliberations in the coming weeks.
World Heritage UK has said it believes that a package of measures put together by Liverpool council should be enough to make Unesco think again about its pending threat to remove the city's status when its World Heritage Committee holds its annual meeting this summer
The city is on notice that it is at risk of losing its status – which reflects the "outstanding universal value" of its docks and buildings like the grade I-listed Royal Liver Building, and the grade II* Cunard and Port of Liverpool buildings – because of the impact of new development.
Specific concerns hinge on the £5.5bn Liverpool Waters proposals to regenerate disused docks to the north of the city's Pier Head as part of a 60ha scheme that includes tall buildings, some of which already have planning permission.
Unesco believes the scheme – and particularly its high-rise element – will "irreversibly damage" the value of the site, if it is built out to the scale and massing approved in a 2012 masterplan drawn up by Chapman Taylor.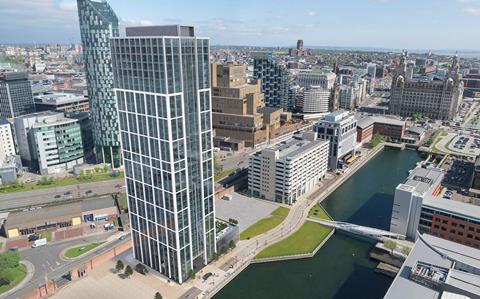 Last year Liverpool was warned that its "heritage in danger" status would be reviewed by Unesco's World Heritage Committee with a view to revocation this year if the city council and central government did not create a development framework that ensured the city's built heritage was not compromised.
But World Heritage UK has now said that a new "high-level task force" to raise the heritage site's status, measures proposed in the council's recently approved "Desired State of Conservation Report", and review of the Liverpool Waters masterplan should reassure Unesco.
Last month BD asked Liverpool Waters developer Peel Holdings for more details on the extent to which it was revisiting its masterplan, and on whether there could be implications for proposals that have already been granted full planning permission.
It declined to comment, other than to suggest that work was focusing on the Central Docks section of the development.
However, World Heritage UK president Chris Blandford said his organisation had been briefed on the initial work on Peel's revised masterplan for Liverpool Waters.
"While the revised plan is still at an early stage, we believe that it has the potential to deliver a far more coherent, sensitive and appropriate development form, one which better respects the site's outstanding universal value, and is better integrated with Stanley Dock and the adjacent Ten Streets regeneration area," he said.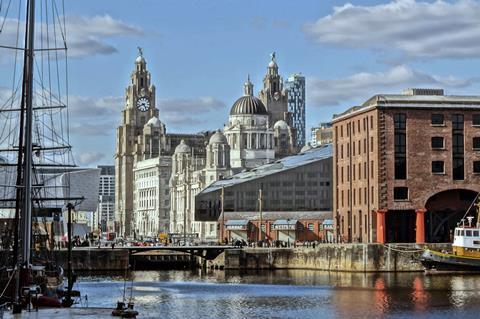 Organisation chair Sam Rose said World Heritage UK saw no irresolvable issue with Liverpool keeping its status "with early and constructive dialogue" between Unesco, Liverpool council and the UK government.
"Cities grow and change, as they always have done, and there will always be conflicts and tensions in the protection of the outstanding universal value of urban World Heritage Sites," he said.
"It would be a big loss for the outstanding heritage of the UK, and for the people and businesses of Liverpool if this iconic city was to lose its deserved global status."
Recommendations on Liverpool's fate will go to the next meeting of Unesco's World Heritage Committee, which is set to take place in Bahrain from June 24 to July 4.