Luxurious, easily accessible for all ages and allowing creative use of space, wetrooms offer many design and practical benefits, so it's no surprise they are becoming a popular choice for modern, design-oriented hotel bathrooms.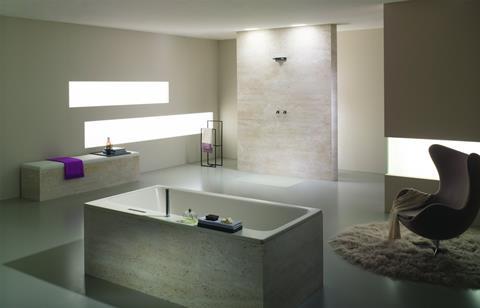 Asymmetric Duo bath and Conoflat shower surface – both in Seashell Cream matt
Already recognised as Europe's largest producer of 3.5mm steel enamel baths, Kaldewei also offers an appealing selection of floor level shower surfaces with guaranteed leak-proof installation aids to create desirable and dependable wetroom floors.
Safe, functional and timelessly elegant, Kaldewei floor level shower surfaces are also ideal for the hotel sector thanks to their outstanding hygienic properties. Made from beautiful and hard-wearing Kaldewei 3.5mm steel enamel, with a 30 year guarantee, unlike tiled shower floors they boast smooth surfaces without grout, making them extremely hygienic and easy to clean. Their seamless surfaces offer sure footing for all hotel guests and, when positioned in an open-plan area, a whole new dimension in freedom of movement.
Six floor level models: Conoflat, Superplan Plus, Superplan and Superplan XXL, Ladoplan and Xetis (new for 2012) are offered in a total of 95 square and rectangular size combinations up to 1000 x 1800mm. Dimensions range from 750 x 800mm, perfect for the winning design of BD's Small Hotel Competition.
In addition to white and traditional bathroom colours, the latest colour spectrum includes an exclusive range of 12 nature-inspired matt colours to combine harmoniously with floor finishes including wood, slate and stone to create perfect visual continuity.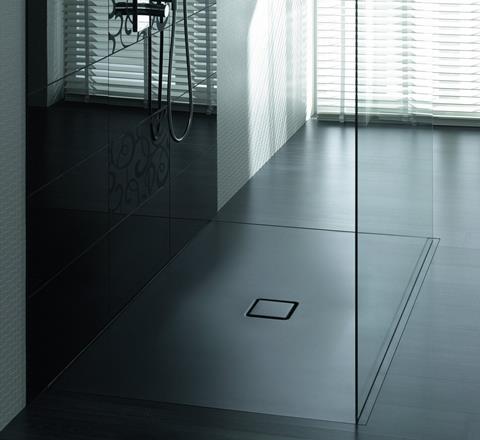 Optional anti-slip and full anti-slip made from a quartz and sand mixture is baked onto the Kaldewei steel enamel, making it extremely durable, and offering additional levels of safety underfoot. Available in a variety of designs, the structured surface is flat, subtle and skilfully coloured so that it blends harmoniously with the rest of the shower.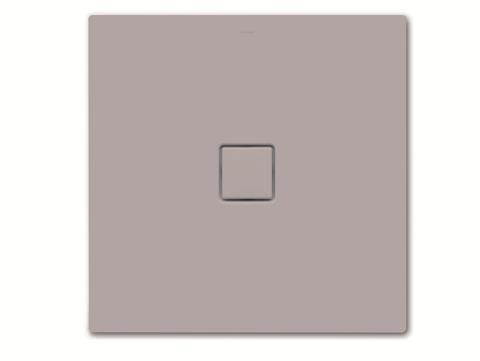 ESR II Installation Frame System
Kaldewei ESR II Installation Frame System enables safe and speedy installation of flush-with-the-floor shower trays onto timber joists or screeded floors and incorporates an anti-leak drainage system.