Architecture portrayed as economic hero in new report
Architecture was today hailed for its role in saving Britain from a triple dip recession.
The sector was one of a handful named by the British Chambers of Commerce (BCC) whose strong performance has boosted the UK's economy in the first three months of 2013.
The BCC's latest quarterly economic survey says exports of certain services, including architecture, civil engineering, education and banking, were almost back to 1994's record levels.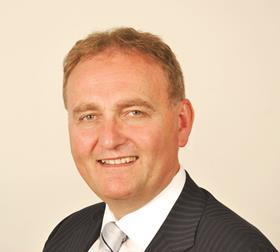 BCC director general John Longworth told the Today programme on BBC Radio 4 that the survey of more than 7,000 businesses painted a much rosier picture than the official figures.
The weak pound had boosted exports and many firms reported growing confidence and desire to invest, he said.
The official GDP figure for the first quarter (Q1) of 2013 is not due out till the end of the month, when Britain will discover whether it has definitively escaped a triple dip.
But the Office for National Statistics has already announced that the service industry grew by 0.8% in Q1, supporting the BCC's analysis.