Park was used by kings and emperors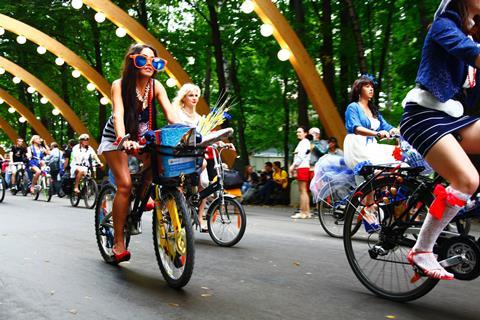 Sokolniki Park, Moscow
A competition to find a conceptual framework for the 15-year redevelopment of Moscow's biggest park has been launched.
The 515ha Sokolniki Park of Culture and Rest is close to the city centre and can trace its history back to the 15th century when it served as a site for royal falcon hunting. Under Peter the Great it hosted mock battles and folk festivals.
Architects, landscape architects, designers and planners are invited to participate in the contest which is looking for a "compelling vision" of what the park could become.
They are encouraged to collaborate with specialists in engineering, public space management, entertainment, cultural programming, economics and finance, sociology, ecology and natural resources management.
Sokolniki Park, which contains a funfair, skating rink and Sokolniki Sports Palace, home to the ice hockey team HC Spartak Moscow, as well as traditional planting, retains its 19th-century design featuring seven radial glades extending from a central circle to a curved glade connecting them all.
Sergey Georgiyevskiy, director of the competition organising committee and partner at the organisers, ArchPolis: "We see this competition as an effective means of generating the best ideas, with the potential to spark broader changes in society.
"It will help develop a plan for Sokolniki's historic territory, one that rises to contemporary challenges, realises the park's cultural potential, preserves its valued traditions and opens its landscapes to the city from a new perspective."
The deadline for applications is June 17. A winner will be announced on September 17.
Details: www.conceptsokolniki.com