Firms appointed to design new sport and leisure centre for city
Stride Treglown and LA Architects have been signed up to create a new leisure centre for Winchester in Hampshire to replace the city's ageing River Park complex.
The firms have been appointed by Winchester city council and the University of Winchester to create a replacement for the 40-year-old River Park at on a site in the Bar End area that the authority purchased from supermarket giant Tesco last year.
The council said the new building – dubbed Winchester Sports Park – would be combined with the existing university facilities on the site to provide "a comprehensive package of indoor and outdoor activities which will be among the best in the county".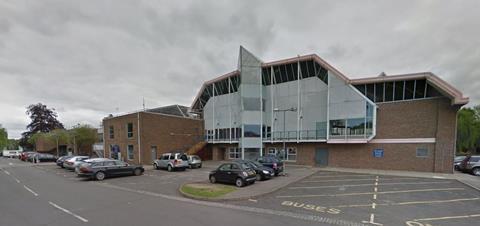 Last year the authority agreed a facility mix including a 50m swimming pool, 12-court sports hall, four squash courts, a fitness gym with studios and a hydrotherapy pool with an indicated cost of £30 million-£35 million.
Stride Treglown and LA will undertake architectural work and to provide the urban design framework for the project.
The council said the sports park was a key development for the authority and the university, and would bring both health-and-wellbeing benefits for the community and provide opportunities for talented local people to achieve their sporting potential.