Architect hauled before Arb for second time in a year
The Arb has suspended an architect for two years after he sent aggressive texts to a client and made an inappropriate reference to her nationality.
Nicholas John, of Nicholas John Architects, was found guilty of unacceptable professional conduct and suspended from the register of architects. He denied the charges.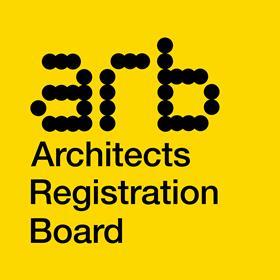 The case came less than a year after he was reprimanded by the Arb for a similar matter. On that occasion the professional conduct committee (PCC) accepted his claim that he regretted messages he had sent a client.
But the fact that he had essentially repeated the offence and showed little insight into his failings was taken particularly seriously by the committee members.
The PCC heard that John had been instructed to prepare drawings for a planning application for a listed building after being appointed through the MyBuilder.com website. They agreed a fee of £1,600 to be paid in two stages.
He and his client then fell out over what work was required and he promised to refund £800. But he delayed the repayment and tried to make it contingent on his client removing a bad online review of his firm. The PCC said this amounted to acting with a lack of integrity.
It was alleged that John failed to provide an effective and efficient service in that he failed to establish with his client what the scope of work should be.
A further allegation that he had failed to undertake his work faithfully and conscientiously was not found proved.
The PCC found that John failed to deal with the dispute appropriately. It considered his texts to his client were "needlessly aggressive, inappropriate and pertained to nationality when there was no basis for doing so".
In response to one text addressing his failure to understand the scope of the work required, he responded: "Rubbish and know I'm dealing with a Russian client and they don't talk to me the way you do to me. Yesterday you just talked all the time and never let me speak or you said was no no no no to everything I said!!"
In another, he texted: "I will pay you back as you're not an honourable person who doesn't pay her bills!!!" In a further text, he wrote: "I'm now in meetings and my partner is furious with you she's really angry and wants to give you a piece of her mind I will be in touch but that is the end of the texts".
The PCC felt his failings demonstrated a course of conduct which fell substantially below the standard expected of a registered architect, and amounted to unacceptable professional conduct. The full findings are here.
An Arb spokesperson said: "In considering sanction, the PCC noted that while Mr John had engaged in the regulatory process and not personally gained from his failings, he had demonstrated very little insight into his failings. The texts sent to his client, which made an inappropriate reference to her ethnicity, could not be excused.
"Of most concern was that Mr John had been reprimanded by the PCC on 5 June 2015 after being found guilty of unacceptable professional conduct. These findings related to his conduct which occurred less than a year after the previous sanction was imposed for similar failings."