Twentieth Century Society demands law change after latest case of mid-listing demolition work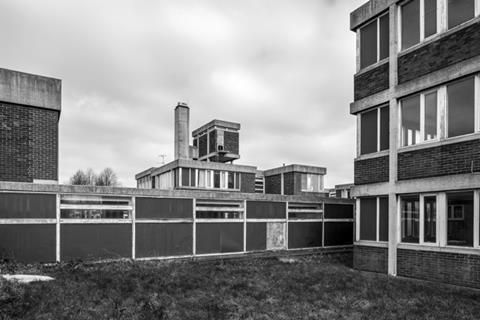 Campaigners have reacted with fury after a "new brutalist" school in Sheffield was partially demolished during a successful listing process that saw the structure gain grade II status.
Park House Secondary School, designed by Lyons Israel Ellis Gray, was formally listed on October 4 as part of a thematic review programme of post-war schools undertaken by Historic England.
But the protection was rescinded when it was discovered that a substantial amount of demolition work had already taken place on the property.
The Twentieth Century Society said the case underscored the need for new legislation to provide interim safeguarding to buildings under consideration for listed status.
Director Catherine Croft said the school was one of 25 educational facilities, hospitals and housing projects designed by the practice, which served as a "finishing school" for some of modern architecture's best-known names, including James Stirling, James Gowan and Neave Brown.
"Once again a building with huge potential for reuse has been demolished while the listing process was under way – highlighting the need for interim protection whilst research is carried out and a decision taken," she said.
"This was a great group of buildings which could have been converted to many alternative uses - the residential conversion of Lilian Baylis School in Lambeth is one example of imaginative reuse.
"It's a great pity that listing was not in place soon enough to prompt a bit of lateral thinking."
Park House took in its first pupils in 1964 and closed 31 years later – only to subsequently reopen as an independent Muslim boarding school for boys between 2002 and 2014.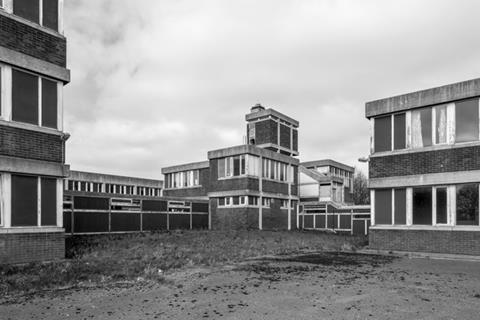 Constructed for the City of Sheffield Education Committee, it was laid out with a "campus" plan featuring four detached blocks clustered round a quadrangle and linked by glazed walkways
The school was built in the "new brutalist" idiom of which Lyons, Israel and Ellis were noted exponents, with exposed frames of white concrete and recessed infill panels of red Ibstock bricks consistently used for all the blocks.
One of the practice's characteristic features was a prominent water tower adding vertical emphasis.
The C20 Society is currently collecting signatures in an onlilne petition calling on ministers to strengthen building-protection legislation in the wake of cases such as the demolition of the Carlton Tavern in north-west London, and the loss of a Jacobean ceiling in a Bristol pub.