Long-distance collaboration just got easier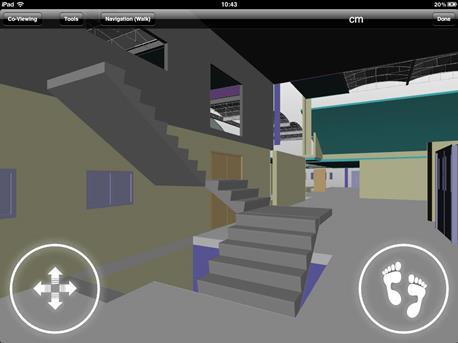 Product review
Cadfaster Collaborate
www.cadfaster.com
4/5 stars
Cadfaster offers real-time conversations around 3D digital models — even on low-spec PCs or iPads
An architects' office full of working models made of white card, foam core and bits of balsa wood is a seductive sight, and these models can prompt animated conversations about detailed design development decisions.
But the digital equivalent often involves huddling around a single screen with one person controlling the mouse and how the model is viewed. To address this, Cadfaster has been working on a 3D model collaboration technology that allows live discussions around virtual models with users at different computers, different offices or even with people out on site.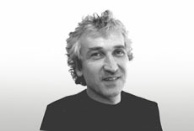 3D model viewing formats already exist in many forms from Adobe's 3D pdf facility to Autodesk's dwf files or Bentley's imodels. Common to many is the distribution of data files to multiple recipients. Each data file then remains an isolated independent instance with communication, where it occurs, taking the form of individual mark up data which is separately communicated back to the originator of the file.
The workflow is built around a formal data issue, comment and approval process. Cadfaster aims to provide a complimentary alternative workflow for team members to have real-time conversations around a digital model with easy-to-use software that can handle large models on low specification computers or iPads.
Cadfaster Collaborate at its heart is an internet-hosted "cloud" service. Model files can be exported directly from within your cad software using software specific plugins. The models utilise the Cadfaster cloud account to provide the live communication facility. Team members can then be invited by email to participate in viewing the model. This is done either by downloading a self-contained executable file on a windows computer or by downloading a data file from the cloud account used in conjunction with the free Cadfaster 3D viewer app on an iPad.
The model can either be independently viewed or where there are simultaneous viewers of the same model control can be requested and granted to any one individual allowing real-time display of the same view of the model to all the participants.
Beyond just providing a visual backbone to a telephone conference call each model incorporates a multi user text annotation facility allowing queries and comments to be attached to individual components of the model all of which can be conducted in real-time and remain embedded in the file for future reference. It is a unique mix of a text-based instant message system integrated into a three dimensional walk thru spatial database.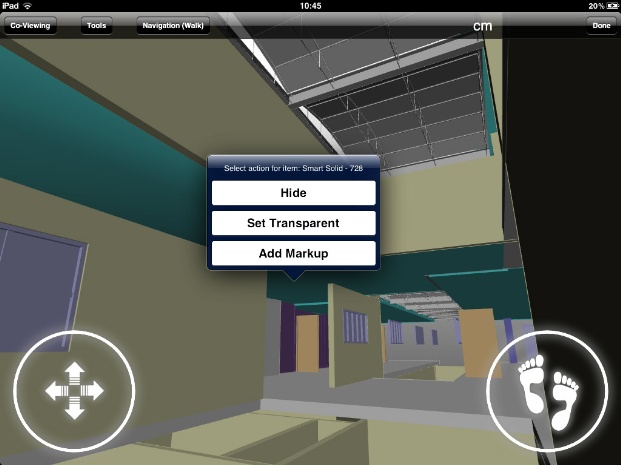 The model is rendered simply with flat colour. There are plans in progress to incorporate bitmaps and texture rendering but the strength of the product is not in chasing realism but the simplicity and effectiveness with which it allows fast fluid display of complex models on the lowest specification hardware.
The Windows version of the model is the more feature-rich tool with the ability to easily turn on and off components of the model and create sectional views through the model. The iPad app version is a little simpler but still achieves the same speed of screen rendering with the addition of touch screen navigation controls.
A comparatively small team is developing the product but both cad software solutions and end users have already embraced the gap in the market for a real-time tool for collaborative discussion using 3D models. The Cadfaster Collaborate model generating plugin has already been developed for Autodesk Revitt and Solidworks, Bentley's new bim software platform, AECOsim Building Designer V8i and the Vectorworks suite of cad applications.
The breadth of the cad market that it can interface with puts it in a good position to provide a useful unifying tool across diverse project teams. Architectural users include Foster and Partners, where it is seen as a useful addition to existing tools with particular application to the internal review of the progress and design development of bim models.
Cadfaster Collaborate for Autodesk and Bentley products is sold in the UK by Cadventure meanwhile the Vectorworks version is available directly from Nemetschek.
Each annual licence allows the creation of models for both windows and iPad and includes 100MB of cloud storage space. The number of participants that can be invited to view the published models is unlimited.
Cadfaster remain a small agile software company and they are keenly interested in feedback from users of the software and developing the product in response to users who can see the potential.
Postscript:
Hugh Davies is co-founder of IT consultant Lomas Davies