How do I get paid if my employer goes into administration?
The recent examples of YRM and Austin-Smith Lord show how employees can be hit when their practice runs into trouble
It is a regrettable but inevitable effect of any economic downturn that more businesses fail, often through no fault of their own and sometimes quite unexpectedly. Over the past few months BD has reported on several well-established, high-profile and reputable practices that have been forced to cut or delay salary payments, or worse still have gone into administration owing their staff significant amounts of pay.
In these situations, employees have protected rights as creditors — but the banks and taxman always get their money first. The government will also step in to make minimum payments from the National Insurance Fund. But there is unlikely to be enough money to pay all the debts — that is why the business has gone into liquidation or administration. Employees can still lose a significant proportion of the pay due to them as well as their jobs.
You may be willing to take a salary cut, or delay your salary payments, to enable your practice to continue operating and to keep your job. But be careful to protect and enhance your rights before agreeing to this, in case your employer goes bust and is unable to pay all its debts.
For example, you could become a higher priority secured creditor, to be further up the queue when the remaining money is being divvied out to the debtors. It is well worth taking expert legal and financial advice and it should go without saying: get it in writing.
There are also professional and ethical issues at stake. Registered and chartered architects are bound by the Arb and RIBA codes. An RIBA chartered practice is required to be a responsible employer and comply with the RIBA's employment code. It is unprofessional for principals of practices to avoid their debts intentionally by going bust and setting up a similar practice. The RIBA provides advice to its members about this, both as employees and employers and also to clients who may be left in the lurch. RB
The government's National Insurance Fund can help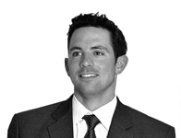 When a company goes into administration, an admini-strator takes charge with the aim of rescuing the business. This means that the administration itself does not end any employees' employment; all employees continue to be employed unless told otherwise.
If an administrator terminates your employment, there is no guarantee that any outstanding wages and salary will be paid — though they will, subject to a cap, be paid in preference to various other debts. However, the government will guarantee certain payments through the National Insurance Fund, to a maximum of £400 per week in each case (rising to £430 from February 1), and subject to deductions for tax. These are:
• Arrears of pay up to a maximum of eight weeks.
• Holiday pay up to a maximum of six weeks taken or accrued in the 12-month period expiring on the date of the insolvency.
• Statutory notice pay.
• Employer's unpaid pension contributions to an occupational pension scheme or personal pension scheme. These are paid up to a maximum either arrears accrued in the 12 months before the insolvency; or 10% of the last 12 months' payroll, whichever is lowest.
• Statutory redundancy pay less any amount paid by the company.
If staff continue in employment past the period of 14 days from the administration, they are in a better position because any wages or salary will be paid in full as "an expense of the administration", meaning that they will be paid before claims for the administrator's fees and expenses.
Patrick Perry
Postscript:
Disclaimer: This column is for general information only, and is not intended to convey specific legal advice.