Zaha Hadid and BIG dropped from US university competition
US practices triumph over overseas firms like Coop Himmelb(l)au and Farshid Moussavi
Zaha Hadid, Farshid Moussavi and BIG have been dropped from the contest to design a $40 million architecture department for Kent State University in Ohio.
Nearly 40 firms from around the world entered the competition to design the university's new College of Architecture and Environmental Design which will form a gateway to the campus in the city of Kent.
They included Hadid, Moussavi, BIG, Gensler, Coop Himmelb(l)au, Perkins & Will and Eric Owen Moss Architects.
But the long list of eight contains only US practices. The most internationally recognised are Morphosis and NBBJ.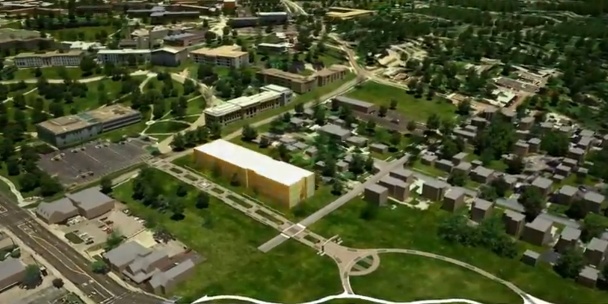 Following interviews at the end of the month, four finalists will be offered a stipend to come up with design solutions. 
A winner could be announced in January.
"The site is very prominent," said Michael Bruder, director of design and construction at Kent State.
"We expect the new building to be a new entrance gateway to our campus and an icon for one of our signature programmes. There is quite a bit of excitement around this project."
The new architecture building is part of a planned $186 million investment by the university in new and renovated facilities which it intends to fund through a new "overload" fee on students taking large course loads.
It has also announced plans for new buildings for the College of Technology and the School of Art, along with major renovations to the university's science buildings.
The longlist:
Bialosky & Partners Architects (with Architecture Research Office)
Bohlin Cywinski Jackson (with SoL Harris Day Architects)
KZF Design (with Morphosis)
NBBJ
Richard L Bowen & Associates (with Weiss/Manfredi)
The Collaborative, Inc (with Miller Hull Partnership, LLC)
Westlake Reed Leskosky
WTW Architects (with Overland Partners Architects)