Winner of Rome Prize in Architecture 2012/13 announced
Tao Sule-DuFour of Eric Parry Architects will spend six months studying Piranesi's Rome
Tao Sule-DuFour has been named this year's winner of the Rome Prize in Architecture.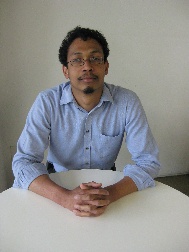 The Cambridge graduate, who works at Eric Parry Architects, will spend his six-month residency at the British School at Rome working on a project he has chosen titled Projecting Piranesi's Rome: Toward the Savage Mind's Natural World.
The Rome Prize in Architecture will allow him to gain first-hand experience of Italy's buildings and cities and will foster close engagement with other disciplines within the British School - painters, sculptors, photographers, historians and archaeologists.
The British School at Rome was founded in 1901. Participants in its architecture programme curated by Marina Engel have included David Adjaye, Adam Caruso, Jamie Fobert, Tony Fretton, Future Systems, John Miller, 6a Architects, Carmody Groarke, Witherford Watson and Mann, and AOC.
The theme of the current programme is The Kinetic City: case-studies on Bombay and Delhi.