Will Alsop attacks non-architects who shape our cities
Architect also puts boot into Chipperfield and Foster
Will Alsop has publically denounced the amount of influence wielded by non-architects over the way cities are designed.
The architect and artist used a sold-out lecture at the V&A this week to criticise "people who should know better but don't".
He complained that architecture critics tend to maul buildings popular with the public. And he singled out Cabe and LSE professor of urban studies Ricky Burdett for dictating how the built environment should look by imposing rules and codes of practice.
"I don't object to the discussion. I do object to the fact they don't really know what they are talking about," he said.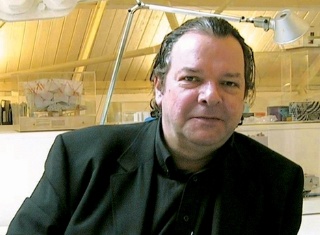 In a humorous debate with critic Stephen Bayley on Architecture & Beauty, hosted by the AR, RCA and V&A, he also laid into the majority of Britain's 32,000 architects, saying they weren't worthy of the title.
Barbs were also directed at David Chipperfield, Allies & Morrison and Norman Foster.
"Society has decided in this age of austerity that what we need is more David Chipperfield. We don't need that. It's depressing," he said.
"We need more fun, wit and humour. It's part of the human condition and if you don't have it you are left with David Chipperfield and a number of others. He is a very good architect and there's plenty of room for him but not everywhere, and not poor imitations."
Alsop went on to lambast Allies & Morrison for championing "calmness, boredom, conformity, uniformity" – qualities he described as the enemy – and labelled Norman Foster "grey".
Alsop also bemoaned the separation of "serious" exterior and "fashionable" interior architecture, blaming it for the ugliness of "so many buildings".
Tuesday's event was introduced by AR deputy editor Will Hunter who said the topic of beauty and architecture had been elevated to national prominence by BD's interview with planning minister Nick Boles who urged the public to "kick out ugliness" from the housing sector.
Bayley, whose latest book is called Ugly, described Boles's comments as an "extraordinary intervention" and said it was the first time notions of ugliness had been discussed at government level.