Victorian Society orders City back to drawing board at Holborn Circus
Dickens' son's favourite spot is on top 10 list of most-threatened Victorian and Edwardian heritage
The Victorian Society is urging the City of London Corporation to fundamentally rethink its plans to remodel Holborn Circus.
Director Chris Costelloe said future development should respect the historic lines of the site which Charles Dickens Junior called, "perhaps… the finest piece of street architecture in the City" in his Dickens's Dictionary of London (1879).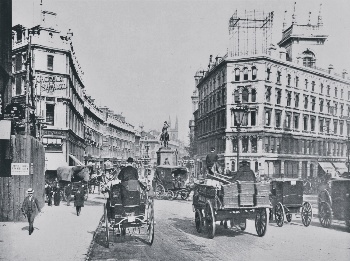 Source: City of London
The society has added the junction, the meeting place of six highways, to this year's Top 10 Endangered Buildings.
Other entries include Ipswich's vandalised former county hall, decaying Wingfield Station in Derbyshire, a red-brick pumphouse on Merseyside, the Mechanics' Institute in Swindon and the UK's only listed spillway, which resembles a giant flight of stairs.
Holborn Circus was designed as a commanding and visually striking setting with a statue of Prince Albert the visual focus. But following war damage many buildings were demolished and the building line set back, resulting in a "windy area unfriendly to pedestrians".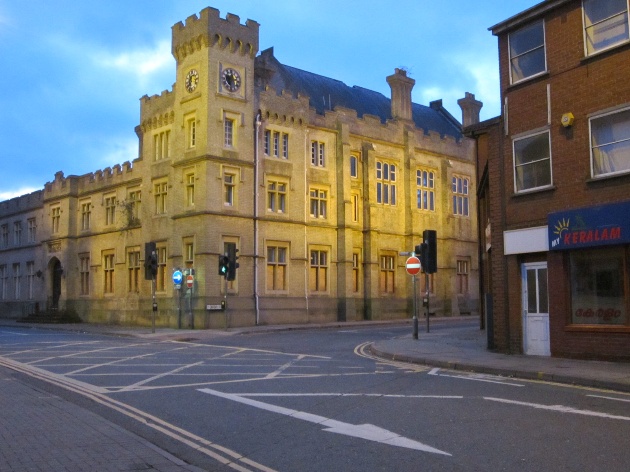 Source: Ian Bareham
Costelloe said: "The City of London now intends to obscure the Victorian plan by moving the statue to the side and blocking one of the roads, leaving a vast area of tarmac without focus.
"We call on the City of London to return to the drawing board and think strategically. The statue should remain at the heart of the Circus and future redevelopment should respect the historic lines of this important piece of townscape."
The Top 10 was produced after a national appeal to find the best and most at risk buildings in England and Wales.
"The public responded enthusiastically to our call for threatened buildings," said Costelloe. "It shows the public cares - but it also shows there are still too many historic buildings at risk, without recognition or protection.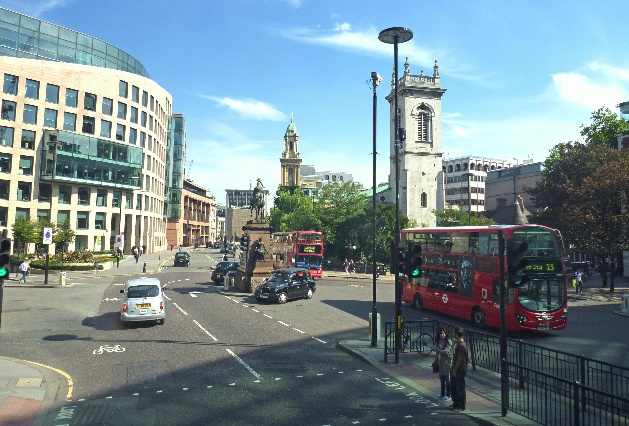 Source: Alan McFaden
"Whether the solution is restoration or finding a new use for a building, it always takes money and often a long time. In the meantime it's vital that historic buildings are secured against weather and vandals.  We owe it to future generations to ensure such memorable buildings are still around in 100 years.
"Most people now regret the demolition of the the Euston Arch - we don't want to see other important examples of our history lost to neglect, crime or short term economic concerns."