Uprising at Landscape Institute
No-confidence vote in trustees sought over loss of facilities
Landscape architects are backing a vote of no confidence against senior managers at the Landscape Institute, claiming financial mismanagement.
The required 20 signatories have requested an emergency general meeting in a revolt being led by former past-president Brian Clouston and the principal of Land Use Consultants, Dominic Cole.
The proposal will be heard within the next two months and comes after an outcry over the institute's recent decision to close its archive and downsize its library to balance the books.
The institute, which recently changed its constitution prompting the switch from executive committee to trustees, has also arranged a loan on its former headquarters building at Battersea in London, now being let as offices.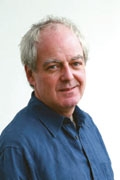 Cole said: "We were told it was needed to replenish resources. The previous reason was that the institute needed the money. We keep getting new reasons.
"The current situation seems to have declined in the past few years under the same group on the executive committee who have now been elected to the board of trustees. This is an uncomfortable thing to ask to happen but we believe they have to stand down."
Three motions have been drawn up, with the main one proposing a vote of no confidence in "the abilities of former executive committee members, now elected unopposed to form the board of trustees of the institute".
These are president-elect Jo Watkins, honorary secretary Keith Rowe and honorary treasurer Colin Goodrum.
Cole is proposing an interim board be parachuted in until a permanent board is elected.
Another signatory, Gabino Carballo, now based in Spain but who worked in the UK for 10 years, said there was not enough transparency in reporting any problems with cashflow. He added: "They simply do not reply to our questions about what's going on satisfactorily."
A spokesman for the Landscape Institute, which has just under 6,000 members, said: "We will be providing a detailed response to the EGM request in the near future. The eligibility criteria [to join the board of trustees] are set out in our by-laws and were the subject of full consultation with members."