The Gherkin deserves protected views, says Ken Shuttleworth
Gherkin is the St Paul's Cathedral of the future, says architect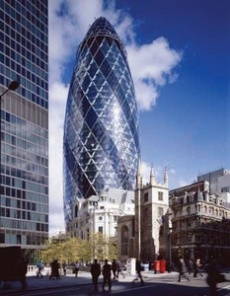 Ken Shuttleworth has called for new viewing corridors to be introduced to protect the Gherkin from a new generation of towers springing up in London.
The Make chief likened the tower to St Paul's Cathedral, which is the subject of a number of protected vistas stretching across London, and said it should be listed.
The Swiss Re headquarters needs official protection to stop it from being shrouded by new developments, he said.
It was one of the St Paul's viewing corridors that dictated the distinctive wedge shape of Rogers Stirk Harbour & Partners' Cheesegrater, a building that now almost obliterates views of the Gherkin from Blackfriars Bridge.
Shuttleworth's views are bound to spark controversy since he was part of the team at Foster & Partners that designed 30 St Mary Axe. Questions of its authorship have rumbled on ever since he left the practice to set up on his own.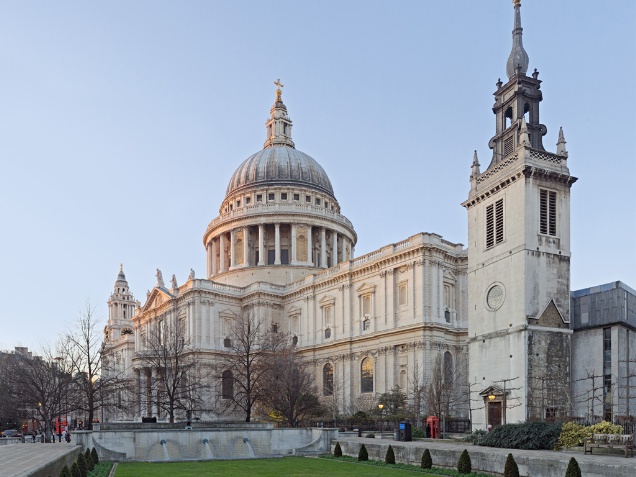 Source: Creative commons
Speaking about the future of tall buildings in the wake of Unesco's concerns about London's heritage, he said: "The best future St Paul's will be the Gherkin.
"I think it will be listed, perhaps not now but in 20 years' time. I think it should be protected. People should be mapping out those invisible lines for the Gherkin. It's a fantastic icon and for its time it's really energy-efficient."
Speaking at the Council for Tall Buildings and Urban Habitat conference, he also praised the Shard, a building he has previously predicted will be torn down and replaced in a matter of years.
Shuttleworth also predicted the next generation of towers will be more rational than those currently being built because they were all designed before the crash.