PQQ insurance demand sparks fury
Manchester bid's £15m cover requirement seen as 'far too onerous'
Architects have condemned as unusually harsh the PQQ requirements for a building in the centre of Manchester, citing it as the latest example of a procurement system in crisis.
The £55 million project, a 20,000sq m office scheme on the site of two 1960s buildings, demanded practices secure at least £15 million of professional indemnity insurance just to bid.
Bennetts Associates fell at this hurdle despite having plenty of office experience and declaring that its standard £10 million cover would be increased if it won.
Rab Bennetts, a director of Bennetts Associates who is currently writing a clients' code of practice for Cabe, said: "The insurance clause triggered our elimination without our capabilities even being considered.
"Using inappropriate selection criteria like this is certainly not in the client's best interests. Choosing an architect on their design ability, track record — even claims record — would make far more sense for a project of this type."
Several other leading practices also failed to make the shortlist, including Stirling Prize-winning Hodder & Partners, which bid jointly with Allies & Morrison to meet the turnover and PI requirements.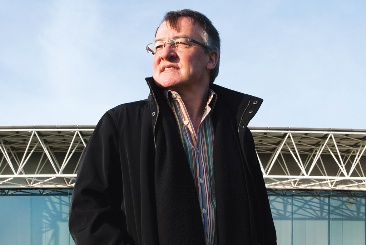 Source: Ed Tyler
Stephen Hodder, president elect of the RIBA, said the accreditation process for chartered practices should mean "they shouldn't have to jump through these hoops each time".
"The pre-qual requirements were far too onerous for a project of this size," he said. "There are many practices that don't carry £15 million PI that would have been absolutely qualified for this project. There needs to be some common sense. Quality of architecture has nothing to do with practice size."
The Ojeu notice, published in April, sought an architect with the "experience, flair, expertise and resources" to deliver an office-led scheme in central Manchester.
It was published by Wolverhampton council acting for the West Midlands Pension Fund. The client also hired property adviser CBRE Global Investors, which in turn appointed Gleeds as project manager.
Graham Morrison, co-founder of Allies & Morrison, said the PI requirement was particularly high.
"Project managers and development managers are, more often than not, the first to be appointed. Their primary ambition (and what their next job depends on) is usually the avoidance of risk, and it is a rare project manager who is able to put the quality of ambition higher on the agenda," he said.
"But they're an easy target. All they are really doing is reflecting the lack of ambition of the clients that appoint them."
Ian Simpson, director of Manchester practice Ian Simpson Architects, said the case was a "nonsense".
"PI can easily be increased but you wouldn't pay for that until you needed to," he said.
"Design quality is not given sufficient weighting if a great practice like Bennetts can be disqualified because of a formality. Surely it's not the principal way of determining who should be working on significant buildings in our cities.
"It just leaves it open for the multi-nationals who employ 40,000 people to sweep in and that will leave our cities the poorer."
The defence
The client's agent CBRE Global Investors said it was following procedure and taking advice at each stage to ensure compliance.
In a statement it said: "It is considered to be essential that the team members with a significant design input should have adequate professional indemnity insurance in place. This has been assessed as £15m in respect of the architect - or some 25-30% of the likely construction cost. The [client] and its advisors are entirely comfortable that this is a reasonable sum."