More vie to redevelop Robin Hood Gardens
More architects are circling the scheme to redevelop the large east London site that includes the Smithsons-designed Robin Hood Gardens. The latest practices to throw their hats into the ring include HTA, PRP, Mae and Karakusevic Carson.
This follows BD's report in February that Maccreanor Lavington, Glenn Howells, Aedas and Jestico & Whiles were in talks with a development bidder led by Countryside Properties and Swan Housing.
The £500 million project, known as Blackwall Reach, will involve tearing down the 213-flat Robin Hood Gardens and replacing it with up to 2,000 new homes, a development made possible by the government's refusal to list the early 1970s estate last year, despite BD's high-profile campaign.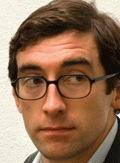 Tower Hamlets Council confirmed this week that it had shortlisted development teams to bid for the project ahead of work starting on site next summer but declined to name them for "commercial reasons".
BD understands four teams will receive tender documents, including HTA working with London & Quadrant and Telford Homes; a team featuring Tower Hamlets Community Housing and Bellway Homes; and another led by housing association Poplar Harca.
Alex Ely, partner at Mae which has held talks with the HTA team, said: "It's a big project so developers are going to need a few firms.
"I think one of the first jobs a consultant should do is to see what order [Robin Hood Gardens] is in and whether it's worth retaining."
Asked whether he thought practices would be put off because the work included replacing the Smithsons blocks, he said: "It's a much bigger project than Robin Hood Gardens. I would have thought people will look at the bigger picture."
The bidding process is expected to be put on hold because of the upcoming local and general elections on May 6.
One bidder said: "We've just entered the purdah period when things take a bit longer. What we don't want is six months of indecision."
A Tower Hamlets spokeswoman said the winning team would be named this autumn when the planning application for the scheme is submitted.