Working abroad: The Manser Practice
Africa was the setting for some of the firm's biggest triumphs and trials
He's spent a night in Robert Mugabe's cells and been robbed at gunpoint by a traffic cop in Tanzania. But for Jonathan Manser such hair-raising experiences simply add to the allure of a continent that has provided the backdrop to two of his practice's biggest highs and lows.
Ironically, the client in both cases was the Foreign Office. In the mid-nineties it invited the Manser Practice to enter a limited competition for the joint British, Dutch, German and EU mission in Dar Es Salaam, which it won.
The resulting building, completed in 2002, was one of the most distinctive in the former Tanzanian capital, and turned the heads of awards juries.
It was followed by successful projects for the British Council in Karachi and Sierra Leone, the latter a conversion of a 1950s cultural building.
Then came a rare second commission from the Foreign Office, this time for the British Embassy in Harare in 2008.
With starvation, cholera and violence rife and inflation in Zimbabwe peaking at a million per cent, it was never going to be an easy project, especially since the practice was working for the former colonial power.
In fact it ended so badly that Manser has never seen the finished building, which was finally completed in 2010, over-budget and a year overdue.
Problems arose long after the design was approved when a Foreign Office restructuring resulted in all the architects and engineers finding themselves working for Mace when it was appointed framework contractor.
"Our second experience of working for the Foreign Office couldn't have been more different from the first," says Manser, now managing director of the Hammersmith-based practice his father Michael set up 51 years ago.
To mitigate against the wild inflation, he and the engineers BDP advised importing most of the materials and stockpiling any that needed to be bought locally.
At the time a subcontractor's quote was valid for an hour and people had binned their calculators because they didn't have space for the noughts.
"Mace had never worked in Africa and didn't really understand the problems or want any advice," says Manser, adding that the final project "was compromised on a number of levels".
Even the trees it had specified to provide privacy and solar screening died. "You are supposed to drive into a lush, landscaped site but I gather it's just brown earth," he says ruefully.
Whatever the rights and wrongs, the experience was clearly far more painful than any carjacking. Yet Manser still hopes to take the practice back to Africa.
"It gets under your skin," he says. "It's a fantastic place to work. In a sense we have cut our teeth there and understand the problems."
To that end, he is approaching international hotel chains, with Kenya, Ghana, Morocco and Cairo top of the wish list.
Meanwhile, the practice is looking at transport work in the Philippines and Sydney.
And China has provided unexpected inspiration. Out of the blue Manser was invited to design a 15sq m live/work
student room by Vanke, the largest residential property developer in China.
After initially dismissing the email as yet another timewaster, Manser googled the company and realised they were serious.
He flew out earlier this year and was blown away by what he saw at their R&D centre in Dongguan, as well as by the Steven Holl-designed HQ in Shenzhen.
"I came away from China absolutely enthused about architecture again," he says.
"They are researching architecture from all over the world and have [Australian architect] Mick Pearce helping them get their sustainability to a level that's increasingly based on their own research rather than copying others.
"Coming from a moribund and lethargic European culture, it was a kick up the pants."
The prototype is due to be built by the end of the year before being rolled out in cities across China. Manser is hoping they will pick up royalties as well the commission for entire buildings.
Prototype student flat
Location: China
Brief: Approached on the back of its work for Yotel to develop a prototype for a 15sq m flat for two people. These contain kitchen, shower room, WC, retractable double bed, desk and media wall. Storage is detailed to the extent that each shelf, locker and draw has a specified use.
Completion date: December 2011
British Embassy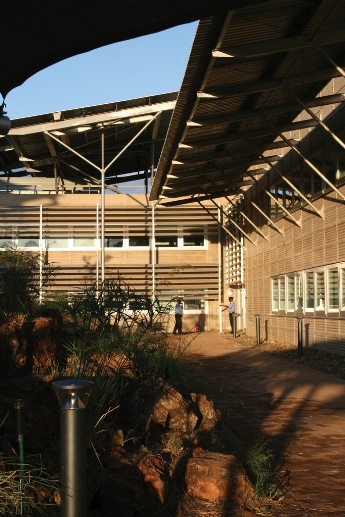 Location: Harare, Zimbabwe
Brief: Appointed by the Foreign Office to relocate the embassy and offices for the Department for International Development away from a central Harare office block that was considered to be a security risk to a suburban site.
Completion date: 2010
Mactan-cebu international airport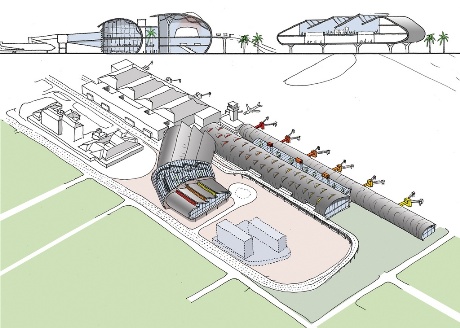 Location: Philippines
Brief: Feasibility study for airport's expansion as part of a private developer's bid to the Philippine government. The new terminal would serve 5 million passengers a year and includes an 85,000sq m shopping mall.
Completion date: 2015 if bid is successful.
British Council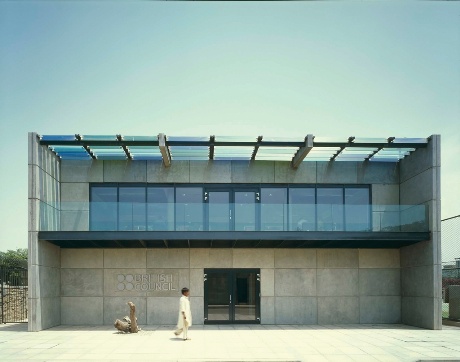 Location: Karachi, Pakistan
Brief: As framework architects to the British Council, they were asked to design a permanent building for offices, meeting and conference space, the director's flat and a gate house. The building is 929sq m shoehorned into a gap between the tennis court and the garages. In-situ concrete frame clad in pre-cast concrete panels with internal daylight provided by rooflights, and coloured-glass louvre-shaded windows.
Approximate cost: £1.2 million
Completion date: 2007
Planet Hollywood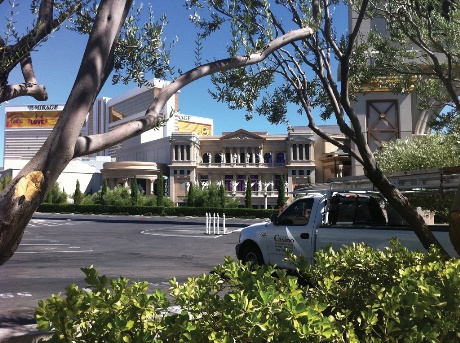 Location: Las Vegas, USA
Brief: One of a series of Planet Hollywood restaurants the practice is designing
Completion date: Due on site imminently