Working abroad: Sutherland Hussey
Yet to complete a scheme in its native Edinburgh, the practice now finds 75% of its projects in China
Sutherland Hussey is celebrating perhaps its most prominent win yet – a 288m-tall mixed-use tower which will be the third tallest building in Beijing.
The practice, working as design consultant for two Chinese firms, beat much larger rivals Woods Bagot and German firm von Gerkan Marg & Partners (GMP) to scoop the Tongzhou Tower.
"It's quite something to win against GMP," says director Colin Harris. "It is one of the biggest practices working in China and it and SOM tend to hoover up all the high-profile commercial work."
The 12-strong practice, founded by Charlie Sutherland and Charlie Hussey in 1997, is yet to complete a development in its native Edinburgh but is already an old hand in China, which is the site of as much as 75% of its projects.
Its largest is the conceptual design for the 41sq km Eastern New Town, the most central of 12 new towns planned to circle the Sichuan capital, Chengdu. The practice is also working on detailed plans for several components of the city, including a 1,000ha park which it is designing with landscape architect Gross Max.
The two firms, whose headquarters are a mile apart in the Scottish capital, are also collaborating on a similar scheme to turn Berlin's Tempelhof Airport into one of Europe's biggest parks.
It is not the first time Sutherland Hussey has worked in Germany. At the turn of the century, when they were struggling to establish their new practice, the two Charlies picked up work there helping their former employer, Michael Wilford.
One of the projects was a competition entry for the Museum of Modern Literature at Marbach
"No one knows this but we won it," says Sutherland. "David Chipperfield came fifth but he managed to convince the client that his was the better scheme, which it probably was.
"We had a sloping floor and were asked to do a second iteration. The client was not on the jury and when he got his head round the schemes he felt Chipperfield's met his needs better. Ours was a little optimistic."
Another big project that slipped through their fingers more recently was the British embassy in Sarajevo. Sutherland, who was responsible for the embassy in Berlin when he was at Stirling Wilford, said the firm was commissioned to do a feasibility study but that the "Bosnian mafia put a spanner in the works" by buying up all possible sites. That project is now dead.
Now that western clients such as the Foreign Office have such diminished budgets, Sutherland Hussey is lucky to have a pipeline of work in China.
"Luck" is not wide of the mark, either. The practice did not chase work out east but was approached by one of the directors of young Chinese practice Pansolution when he was studying at Edinburgh University in 2005.
There's room for the next generation of Chinese architects to move up

Charlie Sutherland
They now collaborate regularly and Sutherland Hussey has staff in Pansolution's offices in Chengdu and Beijing. But it all began with that life-changing conversation in Edinburgh which led to the practice's first overseas commission. The regeneration of a 1950s resort in the mountainous Xiling national park in turn generated an invitation to enter the competition for the £100 million Chengdu Museum.
To the practice's surprise it beat the French, American and Chinese contenders – and went on to win the tender stage too. This meant it was appointed to see the scheme through detailed design to the end, a rare luxury in China where local design institutes do their best to take control after the concept stage.
Sutherland is honest about the "fractious" relationship the firm has had with some of these organisations. It is necessary to work with them because they have to produce western architects' drawings, but Sutherland Hussey intentionally uses software the Chinese aren't familiar with to retain tighter control on the final designs.
The design institutes' stranglehold is also a problem for local architects, Sutherland believes.
"It means there's a fairly limited pool of Chinese architects," he says. "It's interesting how often we meet the same people all over the country. There's definitely room for the next generation to move up, and Pansolution wants to be part of that. They are doing very interesting work."
Another pressure is inflation, especially since the Chinese have not encountered it before. Design institutes and architects are forced to make savings to mitigate against the rising price of copper and steel.
What of the ethical dilemmas of working in a totalitarian state, highlighted by the arrest in April of dissident artist and architect Ai Weiwei? Sutherland cites a number of tensions, including the furious rate at which China's heritage is being bulldozed, often along with the communities that get in the way of "progress".
His response is to raise these issues where possible and try to introduce progressive design and an appreciation for heritage. This is made easier in Chengdu where the mayor is enlightened, he says.
"It's just a huge question. We could stand on our principles and say 'we're not going to work in China' but to be honest I'd have more problems working in America than China."
Niuheliang Archaeological Museum
Location: Chaoyang, northern China
Brief: The museum needed to house relics from a number of related Iron Age archaeological sites which are being considered by Unesco for World Heritage Site status. The museum's roof structure spans the ruins of a circular burial chamber at the heart of the heritage site.
Completion date End of 2011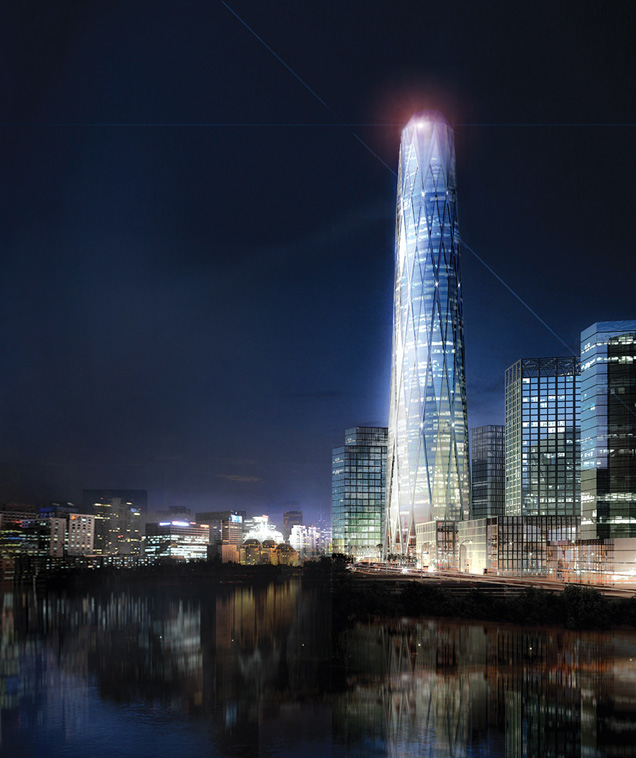 Tongzhou Tower
Location: Beijing, China
Brief: Competition win. Sutherland Hussey is the design consultant, working with Chinese firms Pansolution and Y Design. The 288m mixed-use tower will be the capital's third-tallest building. It will contain residential, retail, offices, a hotel and a sky garden with views across the city.
Completion date: 2013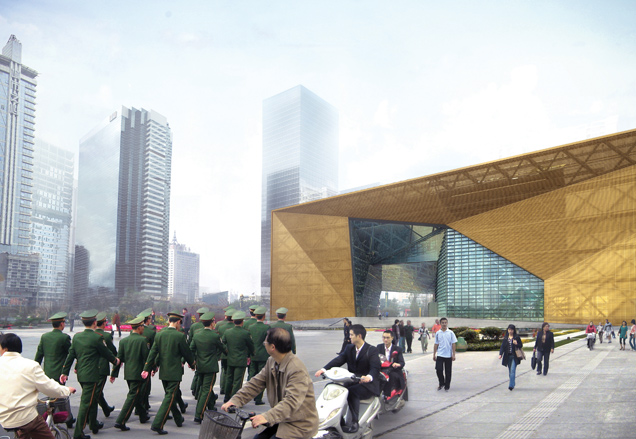 Chengdu Museum
Location: Sichuan, China
Brief: Won in competition in 2007 with local collaborator Pansolution. The 70,000sq m museum will form the entire western edge of the city's most important square. The architect's facade attempts to bring cohesion to an otherwise disjointed square. The practice won the tender stage of the project too, which means it gets to see it through detailed design.
Completion date: 2013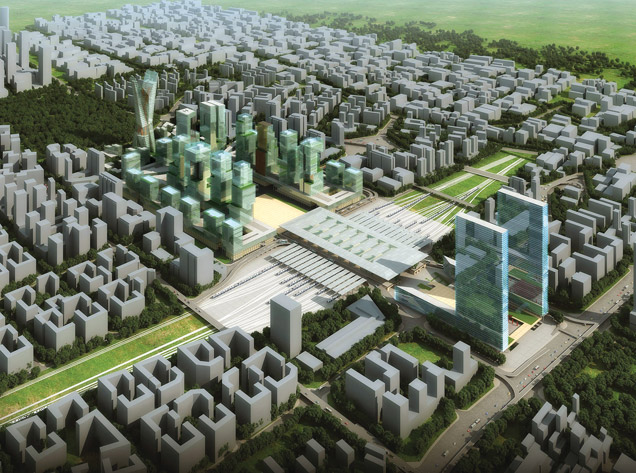 Chengdu Eastern New Town
Location: Sichuan, China
Brief: To create a town for 800,000 people, one of 12 new towns surrounding the rapidly expanding Chengdu.
The practice is also designing a vast park in collaboration with Gross Max.
Status: Sutherland Hussey's plan has been adopted by the city and construction has begun. The practice's involvement is expected to continue for another two to three years.

Tempelhof Airport
Location: Berlin, Germany
Brief: £54 million commission to turn the former 280ha airfield into one of Europe's largest parks. Won in collaboration with Gross Max.
Completion date: 2017
Beijing Central Opera
Location: China
Brief: One of six architects shortlisted three months ago to design a new opera house for the capital. The selection process is being slowed by preparations for next year's expected change of leadership.
Status: Ongoing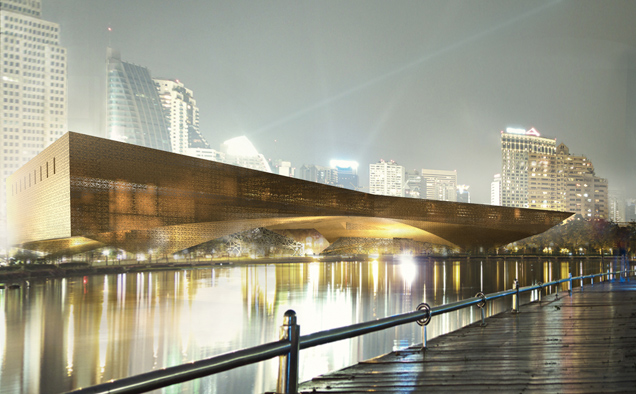 Opera house, Shijiazhuang
Location: Shijiazhuang, China
Brief: Competition entry for opera house, concert hall and art gallery as the centrepiece for a new masterplan in this commuter town two hours from Beijing.
Status: Ongoing: waiting to hear result of competition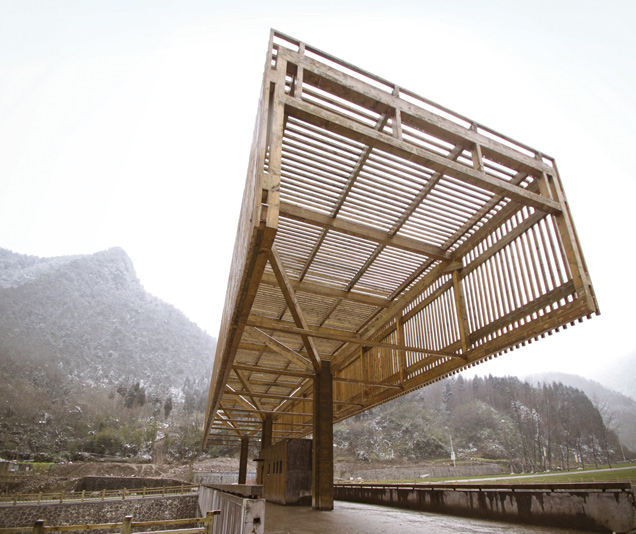 Xiling Park cable car station & gateway
Location: Sichuan, China
Brief: To create an expressive entrance to the national park, to breathe new life into a 1950s resort and its cable car stations.
Completion date: 2008