Working abroad: Metropolitan Workshop
Building relationships has led the London practice to work worldwide
Second place is for losers. It's a sentiment familiar to every architect who has ever slaved night after night on a competition only to be pipped at the post. But coming second can have its compensations.
Early in its six-year existence Metropolitan Workshop was beaten by Jan Gehl in a public realm competition for Oslo's waterfront.
The practice, founded the year before by ex-MJP staffers Neil Deely, David Prichard and Tim Peake, came second in a field of 130. However its entry so impressed Oslo city's planners they approached the firm to do several other projects.
"Jan Gehl picked up the commission but we picked up three or four separate studies from the planning authority," recalls Deely.
Trusted people on call
Since then Norway has provided a steady stream of work for the Farringdon-based practice, which builds abroad more than it does in Britain. Most recently it was commissioned to design a 30,000sq m conference centre which will be the centrepiece of the regeneration of Solheimsviken, Bergen's old shipbuilding area. It won the invited competition in collaboration with a local firm – something of a Metropolitan Workshop hallmark.
The practice has built good relationships with a number of foreign practices. Not only does this mean it has trusted people to call on when returning to countries like Norway and Ireland, but it also picks up work from them.
Perhaps most bizarrely, it found itself advising the Sudanese government on a new industrial zone because of a recommendation from an Irish partner. It was the firm's second north African job, after winning the Museum of Conflict in Tripoli.
Deely and Prichard enjoy bringing different nationalities together and watching the creative sparks. They invited a Norwegian colourist to bring her skills to Adamstown, an 8ha new town near Dublin. The practice won an invited competition in 2006 to prepare an urban design framework that formed the basis of the largest mixed-use planning application in Ireland's history. Pleasingly, one of the firms it beat this time was Gehl's. It designed the town centre and is co-ordinating the work of six of Ireland's top practices on buildings in the project, which will be home to 25,000 people.
Despite Ireland's economic woes, the practice keeps winning work there. Earlier this year it was commissioned to develop a masterplan for Dún Laoghaire Harbour.
But all these projects are dwarfed by Metropolitan Workshop's largest commission so far: masterplanning a 70km stretch of Dead Sea coastline in Jordan bookended by two Foster & Partners projects.
"For a practice of our age and size it was a really important commission to get," said Prichard.
Their task was to assess how tourism could be developed sensitively in an area of global ecological importance. Presenting to the prime minister himself, they proposed concentrating development at 10 points linked by solar-powered water taxis, an aerial tram and hydrogen buses.
"What's good about working in Jordan is that because so many of them were educated here they appreciate the British way of doing things," said Prichard. "They actively seek out UK architects."
UK practices will never be able to compete with local firms on fees but their reputation is important to clients. "They come for the sophistication of London but don't want photocopies," said Prichard. "It requires more effort for a foreign designer before you have something that really touches that place and time."
Lost in translation
It's vital, the practice says of working overseas, to convince the client you can deliver – hence the value of local partners – and to be absolutely clear about the process. Nuances will be lost in translation.
"Middle Eastern clients don't necessarily know the importance of the feasibility stage and want to jump to design," said Deely. "It is not about pictures but preparing for a building project. Don't take for granted that the right client structure is in place or that enabling will happen."
What's next for Metropolitan Workshop given that Ireland and Libya may not be offering many contracts for a while? Deely has just returned from a trade mission to Mumbai, so watch this space.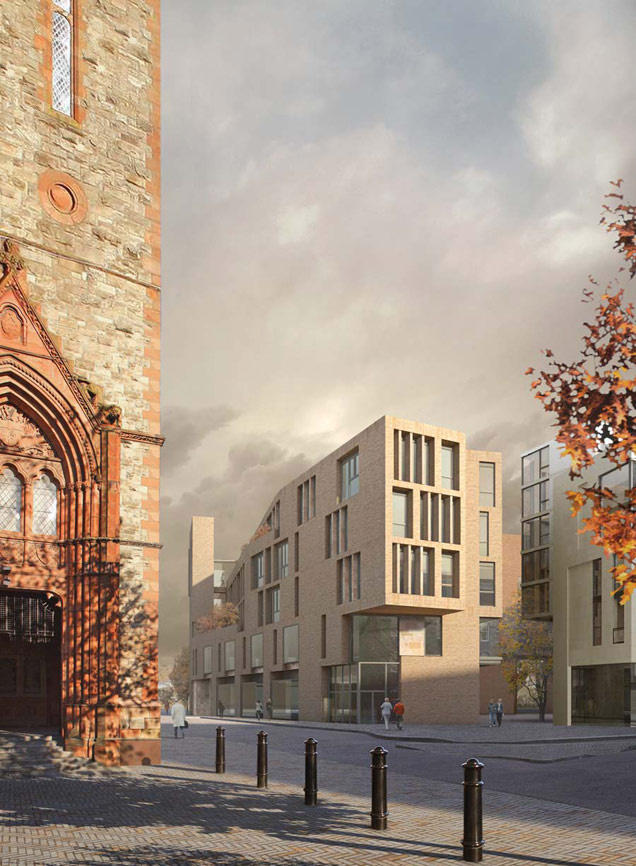 IRELAND
Project Foyle Street mixed-use development, Londonderry
Brief Working with White Ink Architects, Metropolitan Workshop designed a scheme containing a hotel, offices, retail and residential for the last major waterfront site in Derry, which has been empty for 30 years.
Completion date On hold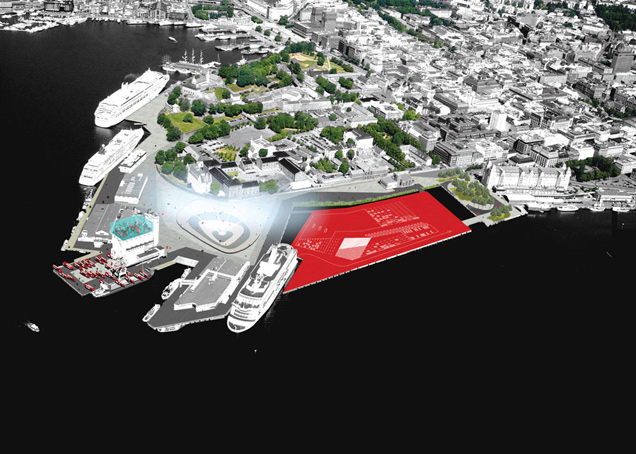 NORWAY
Project Waterfront study for Vippetangen
Brief Won in 2006 on the back of losing an earlier competition to Jan Gehl, the project examined the reuse of existing industrial structures to create a new waterfront district in central Oslo.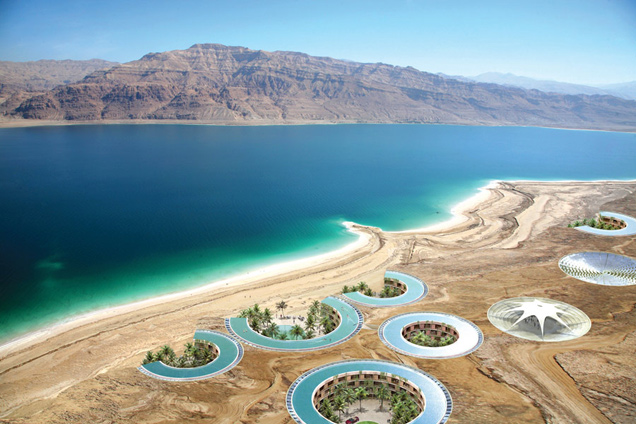 JORDAN
Project Dead Sea masterplan
Brief In 2007 the practice was appointed to assess how 25,000 hotel rooms could be built on the ecologically sensitive eastern shore of the Dead Sea. It mapped the entire 70km stretch and proposed a Dead Sea Reserve with 10 "anchor" points for development including a visitor centre, resort town and science academy, all linked by green transport. On the Lisan Peninsula it proposed a design that recesses the hotels below ground in order to increase thermal massing and reduce the need for mechanical cooling.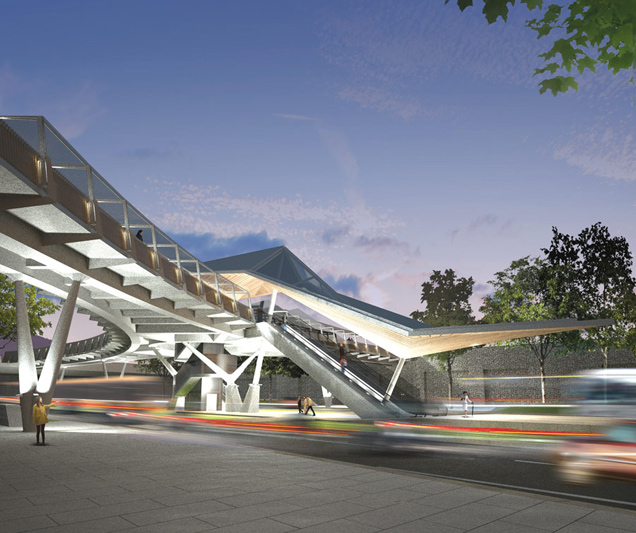 IRELAND
Project Swords Interchange in Fingal
Brief At the heart of plans to expand Fingal's historic town centre is a new transport interchange, connecting Swords to central Dublin, and a 200,000sq m mixed-use development.
Completion date 2012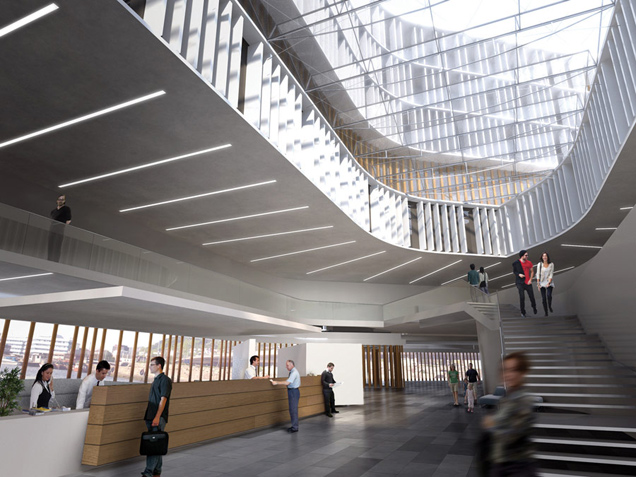 NORWAY
Project Solheimsviken, Bergen
Brief This project creates a new conference centre, hotel and offices to regenerate the Solheimsviken area of Bergen into a city-wide destination.
Completion date Summer 2013