Government to receive dossier of Arb's 'outrages'
Former board member George Oldham compiles evidence on eve of government review
The government is to be handed a dossier cataloguing Arb's alleged mistreatment of a number of its members.
The document will become evidence in an impending review of the regulator, which could end in Arb's abolition if found wanting.
The dossier is being compiled by George Oldham, a former Arb board member who has already written to Richard Harral, principal architect at the Department for Communities & Local Government, to share his concerns.
Harral attended last week's Arb board meeting to explain that the review, starting in February, would be lengthy and resource-intensive. Confirming that Arb could ultimately be wound up, he said: "This process is to make sure things are fit for purpose and that they deliver."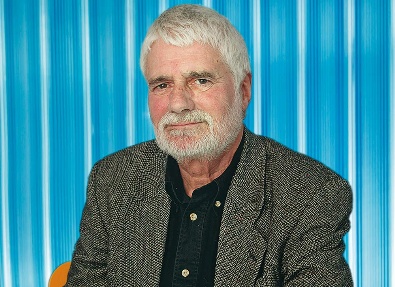 Oldham told BD he was aware of several "outrageous cases of maladministration", including his own, that had cost an estimated £200,000 in legal fees and staff costs — a tab shared by every architect on the register. Arb's legal fees rose 24% last year to £853,648.
The cases Oldham is compiling include an architect who was hauled before the PCC on a disciplinary and competence matter only for it to be dropped, though not before incurring thousands of pounds in legal costs that left the architect unable to obtain PI cover.
Others relate to charges that can "barely be substantiated", one of which is now subject to an appeal.
"I am the tip of the iceberg. Miscarriages of justice are going on all the time at Arb," said Oldham. He received a reprimand in May after being found guilty of unacceptable professional conduct over an email in which he referred to election candidates as "the ethnics".
Arb's professional conduct committee accepted that while there were no allegations of racism, his comments were "capable of adverse interpretation".
This week it emerged that his case was referred to the investigations committee by Arb registrar Alison Carr, despite there never having been a complaint from the public. Oldham claims his prosecution alone cost Arb £50,000.
Board members, speaking to BD on condition of anonymity, said Carr only admitted she was the source after dogged questioning. "It made us all really uncomfortable because it's very rare for the regulator itself to complain about an architect," said one.
"It looks pretty vindictive. When George was on the board his remit was to get rid of the Arb and this was an opportunity for Alison to get her own back. The sanction was completely disproportionate."
Carr argued that the Architects' Act had compelled her to refer the case. "It says, 'Where it appears to the registrar that a registered person may be guilty of unacceptable professional conduct the case shall be investigated'," she said.
She said she could not comment further on an individual case.