Engineers and construction manager take rap for Christchurch earthquake collapse
CTV studio 'should not have got building permit'
The engineers and the construction manager of the TV station that collapsed in the Christchurch earthquakes killing 115 have been blamed for the tragedy.
The Canterbury Earthquakes Royal Commission, which completed its inquiry this week, heard that there were a number of defects in the engineering design produced by Alan M Reay Consulting Engineer.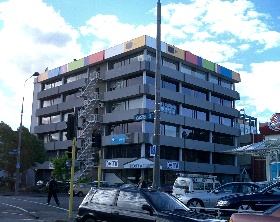 Source: Creative commons
The police are now considering whether criminal charges are appropriate, and the Institution of Professional Engineers will decide whether any members should be stripped of their registration.
The six-storey CTV building, whose architectural design was by Alun Wilkie Associates, should never have received a building permit, the commission was told.
The individual engineer working on the building in 1986, David Harding, was "working beyond his competence", the New Zealand Herald reported.
He had not designed a complex, multi-storey structure before, and was not experienced with the computer modelling program which was used for the design.
Principal engineer Alan Reay was criticised for not providing adequate supervision of his work, which resulted in many of the building's features failing to comply with the requisite standards. When the second earthquake struck in 2011 the floor slabs pancaked.
But construction manager Gerald Shirtcliff also came in for criticism. He was accused of failing to carry out proper site inspections. At one point, the project was not supervised for five months.
The CTV building was one of the highest-profile buildings to be destroyed in the tragedy, along with Christchurch Cathedral.
It was found to have had a worse outcome than other buildings in the area affected by the earthquake.
Survivors and families of the victims are calling for legal action against those they consider responsible.