Project 'shows regeneration does not have to be about new-build towers'
The White Building, an Olympic fringe project by David Kohn Architects and muf, has opened as an arts centre.
The conversion of the former peppermint cream factory into artists' studios, a microbrewery and cafe was achieved for £500,000 from the mayor's Great Outdoors programme.
Anna Harding, chief executive of Space, the arts and education charity which operates the building in Hackney Wick, described the project as a "beacon".
"This building is an example of what's possible post-Games," she said. "It's a small but beautiful building symbolising all the things that should be kept for the future and not removed for tower blocks and regeneration."
She criticised several neighbouring developments as "mistakes", partly because they blocked access to the canalside when they were built over the last decade.
David Kohn said the small budget forced them to think creatively.
"We couldn't touch the asbestos roof with that kind of money so we strung red fish nets from the red trusses and filled them with lambs' wool," he said. "It gives the place character but it also improves its acoustic and thermal performance."
Daniel Moylan, new chair of the London Legacy Development Corporation, described the White Building as a "fantastic project".
The canalside landscaping is one of eight Olympic fringe projects by Muf.
The opening ceremony was performed at the weekend by Wikipedia founder Jimmy Wales.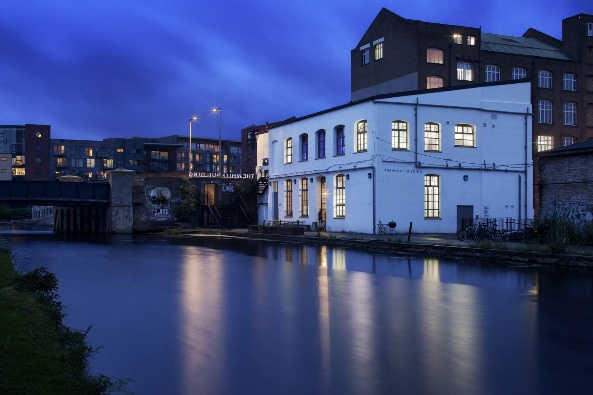 Source: WIll Pryce