David Kohn's Southbank 'boat' remains moored in London for 2013
Alain de Botton's Living Architecture seeks new location for 2014
David Kohn's A Room for London, the boat-like hotel room perched on the roof of the Souhbank Centre, is to stay for a second year.
A ballot for the first two months of 2013 has just gone live.
The project, designed in collaboration with artist Fiona Banner, was realised by Alain de Botton's Living Architecture charity, working with Artangel, the Southbank Centre and the London 2012 Festival.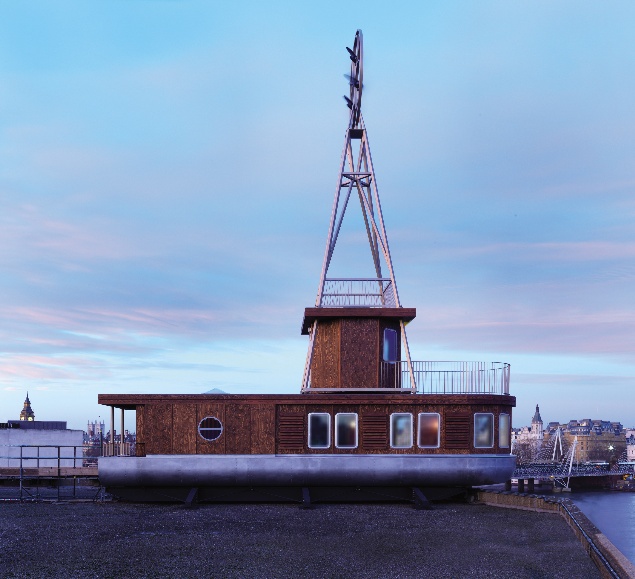 Source: Charles Hosea
The first six months, priced at £120 a night, sold out within minutes. The price was then increaded to £300 a night.
Living Architecture said this price tag was only just covering its costs - which include the rental of a dedicated lift and daily cleaning and laundry. It also said the "boat", inspired by Conrad's Heart of Darkness, was much larger than a typical London hotel room.
"We received so much interest for nights in 2012 that we could have sold the nights 100 times over," said a satement on the Living Architecture website.
It said a ballot was considered fairer than the first-come-first-served approach initially adopted.
The boat is likely to set sail for a new location in 2014.
Living Architecture said it was "considering other options for 2014" and asked for ideas. It has already had a number of suggestions for locations in London and elsewhere.
"We are working to find a future location that provides great views and makes for a stimulating experience," said a spokesman.