KPF's South Bank Tower extension would be a world first
Bold plans by KPF and engineer Adams Kara Taylor (AKT II) to extend one of London's landmark buildings by more than a third have been recommended for approval by Southwark's planners.
The proposal, to add 11 storeys to Richard Seifert's 1972 King's Reach Tower on the South Bank, is believed to be a world first.
KPF and the developer, CIT, claim they are fulfilling Seifert's original vision for a more ambitious and elegant tower, but they admit they are also motivated by the need to compete with a rash of newly consented towers that will soon rise around it.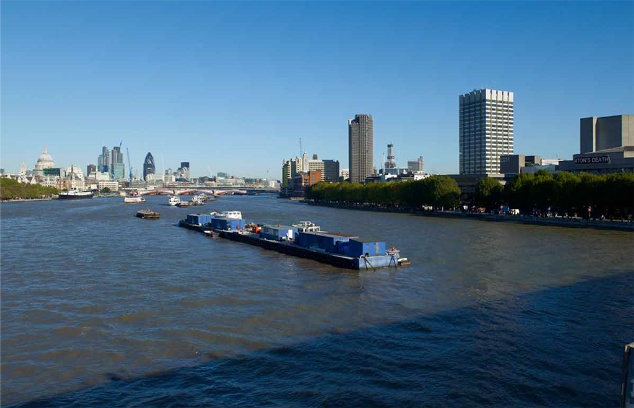 "This has never been done before," said Albert Taylor, founding director at AKT II, which pored over 10,000 of Arup's original drawings and added a similar number of its own.
"It's incredibly complicated but actually the biggest challenge was people's attitudes," he said. "We're lucky to have a client with vision. Why shouldn't a building that's part of London's heritage last another 80 years when all youneed is to pump it with steroids?"
The extra 11 storeys is the equivalent of adding AHMM's new Google headquarters or Chipperfield's Elizabeth House on the existing building.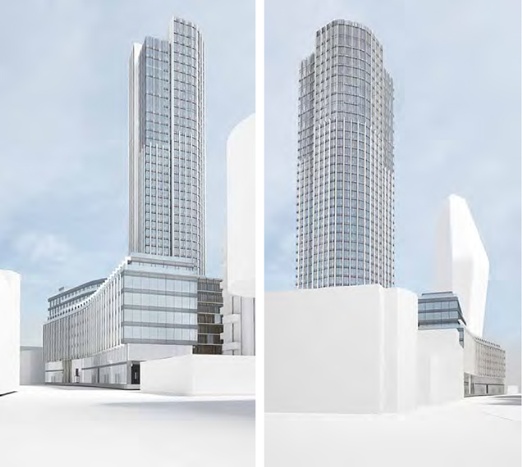 Bob Lang, a tall building expert and structural engineer at Arup, said: "It's not the easiest thing to do. The whole thing is driven by value but if spending the money on strengthening works is worth it then I imagine a lot more people will start asking the question: is it possible?"
Taylor suggested Seifert's more famous Tower 42, just across the Thames, was another contender for an extension. There were clear financial and environmental advantages in not demolishing existing buildings, he said.
King's Reach Tower has consent for an extra six storeys — and Make got planning for four in 2005. But Taylor is convinced the foundations are strong enough for a more significant growth spurt.
If approved by Southwark Council on Tuesday, the 30-storey building, rebranded South Bank Tower, will rise to 155m. This will bring it within 15m of Ian Simpson's long-delayed One Blackfriars, and the tallest of nine PLP towers planned to the east.
The area at the northern end of Blackfriars Road has been earmarked for a tall building cluster. AHMM's 20-storey block on the corner of Southwark Street has topped out and Lifschutz Davidson Sandilands' 144m Doon Street tower is taking shape nearby.
KPF's design and access statement said: "The applicant has studied the implications of these developments and the presence of the King's Reach Tower in the emerging context and has concluded that a number of factors make a further extension to the tower not only viable but desirable from townscape and policy perspectives alike."
Simpson said it was clearly a commercial decision but agreed it would result in a more elegant building.