Profession pays tribute to Hans Hollein
Architects have been paying tribute to Hans Hollein who has died aged 80.
The Pritzker Prize-winning Austrian architect helped lay the foundations for the post-modern movement in architecture, along with the likes of Robert Venturi and Denise Scott Brown.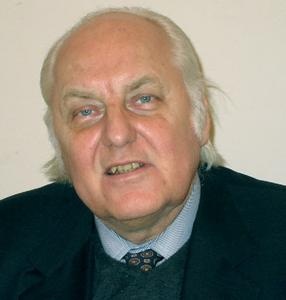 Eva Jiricna, who knew him well, described him as "one of the most gifted architects" when he embarked on his career in the 1960s after graduating from IIT and Berkeley.
His early shops fronts in Vienna would be remembered in decades to come for their wit and inventiveness, she said, as would his museum work.
"He was an architect to the last cell in his body," she said. "He was interested in everything connected with architecture – how people live, what they do. He was also very perceptive. I judged quite a few competitions with him and really valued his judgement.
"There were very few people who could match his talents in the early days.
"And although I didn't like his post-modern period he was always extremely professional. For instance, despite not liking the outside of his Modern Art Museum in Frankfurt it was extremely good inside – what he did with light and the displays was amazing."
Hollein should also be remembered for his pioneering work in the public realm, she said.
"He shocked everyone with his external works at the Munich Olympics. The lighting and all the details. He brought in a completely new vision of what you can do with landscape architecture."
Sam Jacob, one of the founders of FAT, was in Vienna speaking about Hollein's influence on his own work when he heard the news of his death.
"His early work is incredible," said Jacob.
"The jewellery shop and the travel agent with the grove of golden palm trees and the early collages were really amazing and inspiring.
"Some of his best work dates from the late 1960s and early 70s before postmodernism became what everyone hates now. It was still open and experimental and really engaged with the world around it. That's when he's really fantastic.
"It also makes sense thinking of him as a Viennese architect because he channels a certain surreal unconsciousness that might come from Freud and a spiky polemic from Adolf Reich. He had a particular attitude that's a distillation of certain kinds of Viennese culture."
Robert Sakula, a founding partner at Ash Sakula, said: "Although his architecture didn't do it for me he was a leading light of a very important movement which almost everyone picked up on at the time."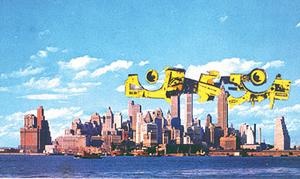 Hans Hollein on architecture
:: To me architecture is not primarily the solution of a problem, but the making of a statement.
:: Form does not follow function. Today for the first time in the history of mankind, at this moment when immensely developed science and perfected technology offer the means, we are building what we want, making an architecture that … uses technique – pure, absolute architecture. Today, man is master over infinite space.