'Architects built the platform for your success,' Brady tells Olympic sponsors
Drop the marketing ban and let architects share the credit, urges RIBA president
RIBA president Angela Brady has urged Olympic sponsors to "lighten up" and let architects share the credit for the success of the Games.
It was architects who had created the stunning backdrop for their brands to shine, she argued.
In an outspoken attempt to appeal to sponsors' better nature, she said: "London is the centre of a civilised world city - not the pit of corporate greed."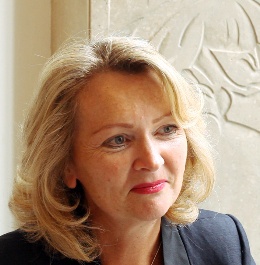 She accused the government, which is halfway through an intensive programme of summits to promote British business to Olympic visitors, of lacking the vision to see the "best opportunity on their doorstep, to showcase all those involved in the creation of the best Olympics to date".
The ODA and Locog were also on the receiving end of a broadside from Brady.
"Credit is due to all who made this event happen - the SMEs and the young innovators, not the big businesses alone," she added.
"I call upon all the sponsors to lighten up and be civil about who actually gave them the platform for success. Drop the ban and share the success."
Her outburst comes after BD revealed that Brady had emailed Populous - the stadium architect and a sponsor - asking them to oppose the marketing ban.
Brady and New London Architecture chairman Peter Murray have been leading a campaign to have the rules - which forbid practices and other suppliers from promoting their Olympic work and force them to direct media inquiries to Locog - relaxed.
Earlier this week they persuaded culture minister Ed Vaizey to wear a T-shirt emblazoned with architects' names at an official government business event. Brady has also lobbied culture secretary Jeremy Hunt and Games chief Seb Coe.