Arb considers radical overhaul of architecture qualifications
Comprehensive consultation could re-write 'Victorian' rules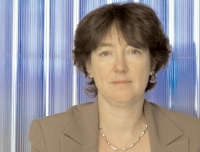 A radical overhaul of architecture qualifications is being considered by the Arb board.
The changes could potentially allow those with a degree in a subject other than architecture to do a part II, and foreign-qualified architects to join the Arb register without achieving the three-part qualification of a UK education.
The "root and branch" review would look at whether registration should continue to be based on qualifications and if alternative routes would broaden access to the professional register.
A two- to three-year review could begin next year with a consultation exercise involving architects, professional bodies, the government and the public.
It will need to be approved by the Arb board in September when it considers the 2014 business plan. A preliminary meeting this week suggested the idea will be contested, with some members strongly in favour and others questioning whether Arb could afford such a review without an increase in the retention fee.
"Any review would be comprehensive," Arb registrar Alison Carr told BD. "There are an awful lot of ideas at the moment being generated by the education sector but that's just one element. The review would be very wide and would start with questions such as: 'Should there be wider routes?' It's not just about the profession but also about what the public want."
The move follows a detailed report by the UK Architectural Education Review Group which found support for radical change.
Its recommendations, which include admitting people to the Arb register on the basis of equivalent competence rather than equivalent qualifications, was approved by the Heads of Schools (Schosa) in April.
Dickon Robinson, chairman of Building Futures at the RIBA and an independent member of the review group, described the Arb's move as timely.
"The shape of architectural education has been relatively unchanged for decades and the world has moved on," he said.
"The idea that you can't progress to the register without a part I is completely outdated. It should be much easier to get into part II from other first degrees.
"If you have a first degree in engineering and then do part II and III you should be able to call yourself an architect. The profession would be enriched by having a broader base of people who started their academic career in another discipline."
The expense of architectural education means shorter routes must be introduced, he said.
"Who cares how many years you have studied? That's a very crude idea. It should be about demonstrating learning."
Chris Platt, head of school at the Mac, welcomed a review and said the relationship between validation, prescription and higher education needed to be simplified.
"It's a landscape fraught with inconsistencies. It's right to be debating whether the system is still fit for purpose," he said.
Roger Hawkins of Hawkins Brown warned the UK not to open its floodgates to foreign-qualified architects without insisting on reciprocal relaxation.
But he agreed that a review of the existing "Victorian" rules was necessary: "You have senior academic architects who are not registered because they haven't got the right tick-box experience."