Top architects lack principles, says Will Self
In renewed attack, novelist accuses Richard Rogers, Daniel Libeskind and Rem Koolhaas of saying one thing but designing another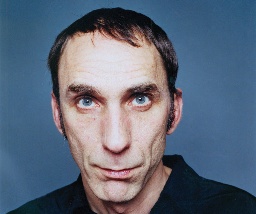 Source: Polly Borland
Novelist Will Self launched an outspoken attack on architects who ignore ethics in the pursuit of their careers.
His comments came in an interview with BD following his recent outburst at a literature festival when he said architects who had worked on the Olympic "obscenity" should retrain as dentists.
When BD asked the writer and 'psychogeographer' to expand on his views, he said architects cannot expect to be taken seriously as artists if they put money before principles.
He reserved particular wrath for Rem Koolhaas, Daniel Libeskind and Richard Rogers.
They were among the profession's most dynamic critical thinkers, he said, yet they were still prepared to build follies to international finance.
"It's not because they can't afford to pay their heating bills," he said.
"They should be taking a lead and saying now is the time to reconsider the viability and justness of projects, particularly in the teeth of recession when we are slinging poor people out of their houses in the East End and telling them to move to Walsall.
"Koolhaas takes commissions that in many ways exemplify exactly the sort of things he critiques. Think of his seminal essay Junk Space. He is still building junk space having correctly identified its parameters and painful insubstantiality.
"Same with Richard Rogers. His urban plan created under Blair was a pretty good idea but he goes on putting up disgusting airports and luxury flats."
He acknowledged the difficulties architects faced but said they should consider whether a project involved "grotesque" finance, environmental damage – or would be of lasting value to society.
"What an interesting world it would be if all principled architects refused to work on [unprincipled] projects," he said.
"Most architects want to get to a position where they are starchitects who can aesthetically dictate what will be built. The paradox is they have to [pimp themselves to get there].
Self's remarks on architects' involvement in the Olympics, made at the London Literature Festival last week, provoked anger - and admiration - among the profession.