Denys Lasdun's archive opened to the public
RIBA launches online catalogue and plans Lasdun website
Denys Lasdun's complete archive has been made available to the public for the first time.
Researchers can browse the catalogue online and then examine the actual drawings, photographs, models and letters at the RIBA library.
Parts of the archive will eventually be used to create a website, Lasdun Online, containing a comprehensive illustrated list of Lasdun's projects, built and unbuilt, accompanied by essays.
Funded by the Graham Foundation and hosted on the RIBA website, Lasdun Online will go live in summer 2014.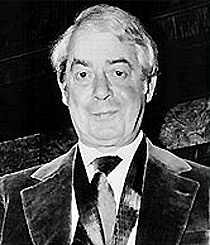 The archive contains material relating to Lasdun's early architectural thinking; to the fights over his proposal for tall science towers in central Cambridge; and even the occasion when, while designing a museum in Ghana, he was bitten by a stallion he was riding along a beach, nearly losing the use of his hand.
Lasdun's widow, Susan, who gave the archive to the RIBA on long loan, said it was "wonderful" the catalogue was now available.
"That's what Denys wanted. He was interested in the young and he wanted it to be used as a teaching tool," she said.
"The archive is a good piece of social history. Most of the buildings were public buildings in the socialist era.
"He also wanted his work to be at the RIBA because he thought that was the most appropriate place."
When the collection was first entrusted to the RIBA 10 years ago a leaking dishwasher in the Florence Hall damaged part of the collection.
But Lady Lasdun said only a very small proportion of the items suffered serious damage, and none that were of great significance. The collection was immediately moved to safer accommodation.
She praised the work of the collection's archivists, Suzanne Waters and Barnabas Calder.