The Secret Life of Buildings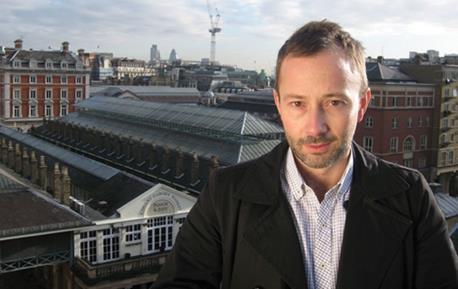 Tom Dyckhoff explores how design can have measureable effects on our lives in Channel 4's new series.
The Secret Life of Buildings
Channel 4, 8pm
Series starts Monday, August 1
Hospital architects take note: we can endure pain for longer if we are in beautiful surroundings.
Tom Dyckhoff establishes this for himself by plunging into ice cold water twice – first in a dank basement and then amid the Byzantine splendour of the Criterion restaurant in Piccadilly Circus.
The stunt is typical of this very accessible prime time Channel 4 TV series in which Dyckhoff repeatedly and enthusiastically offers himself up as lab rat.
He has the generous windows of his 1950s flat boarded up to recreate the light conditions of a typical contemporary shoebox and is then subjected to a string of tests and surveys – blood, urine, mood – while he remains holed up for seven days.
Clearly, not venturing outside for a week is unnatural but the experiment is nonetheless shocking, firstly just how dark his flat becomes, and then to see the results of the tests themselves. The depression and anxiety we might have been able to predict, but perhaps not the fact that his circadian rhythms are disrupted and his glucose levels shoot so high he becomes borderline diabetic.
The professor who conducts the tests remarks: "We are an extraordinary species and profoundly arrogant. We think we can do what we like when we like."
Next Dyckhoff is hooked up to a EEG machine and eye tracker and taken into "the cave", a lab in San Diego where the researchers recreate virtual rooms of varying dimensions. As the ceiling rises, he feels a "weight lifting".
"What we are trying to do here is manipulate architectural designs so we can measure what architects have understood intuitively for millennia," explains his chief tormentor, adding hopefully that their findings will mean design starts serving humans.
It's not just labs; he meets residents and architects too, and goes visiting: Bjarke Ingels' Eight House development in Copenhagen to see how spectacular design needn't ignore residents; Rogers Stirk Harbour's Maggie's to see quality materials; Bateman's Row to hear about the golden section from Soraya Khan; and a pokey developer home in Leicester to discover how the other three-quarters live.
From the playful surroundings of the Rietveld Shroder house in Utrecht he delivers his clarion call for the British public to find their voice and reject developers' attempts to put them in "grey boxes".
But of course this is easier said than done. Looking for answers, he drops in on a public consultation and then travels to a self-build quarter in Almere, near Amsterdam, though neither feels like the holy grail.
Developers are rightly the baddies in episode one, though architects get a ticking off for designing houses so alluring that we have become a nation of property porn addicts who overlook function.
Next week's programme could be juicier since Dyckhoff will be challenging the likes of Norman Foster and Zaha Hadid to re-evaluate some of their buildings.
Yes it's populist in a catch-your-breath kind of way, but Dyckhoff is to be applauded for getting a neglected and important subject in front of the general viewer.
Let's hope it enrages them so much they march on Downing Street.
BD LIVE WEB DEBATE
Inspired by the Channel 4 TV series The Secret Life of Buildings, bdonline.co.uk will be hosting a live debate and Q&A Tuesday August 2 from 1pm to 2pm featuring Tom Dyckhoff, Angela Brady, Robert Adam and Liz Peace. Click here to find out more.